Description
Come drink and draw the night away at the Cocktails and Coloring Club! Chill with friends old and new, and meet the artist while coloring on some hand-drawn coloring pages! An unlimited supply of coloring pages from "Love Is Love: A Proud Coloring Book" (and other books!) will be available, as well as colored pencils and crayons!
Plus, the bar is offering special happy hour deals exclusively for Coloring Club members only! Bring friends and enjoy a chill night out!
But, this ain't your mom's coloring club...no ma'am! This is an adult coloring club meant for serious adults. We will be coloring Zombies, Drag Queens, 90's Nostalgia, Celebrities, Hot Guys, Presidential Candidates, Dogs Taking Selfies, Broadway Shows, and so much more!
There are a limited number of advance tickets available, so grab yours while they last!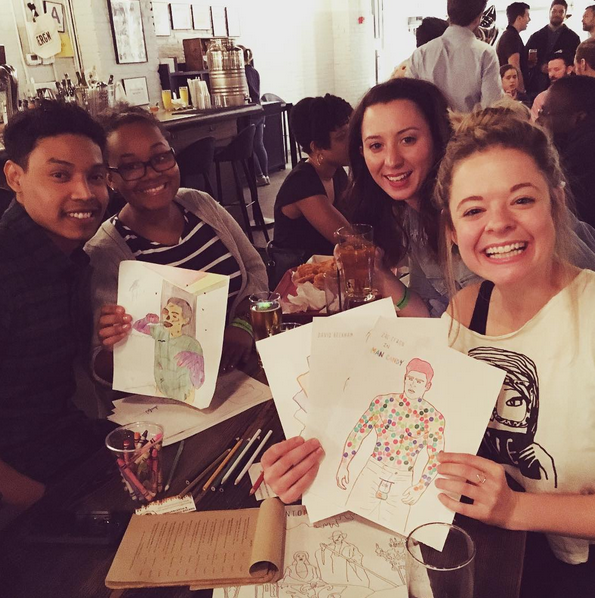 P.S. No previous coloring experience required.
P.P.S. Kids are welcome, though this is a serious adult event. So only serious kids.