Description
We can't throw a social without YOU!
Celebrating unique content creators from the Austin, San Antonio, and San Marcos area.
Join us and over 200 bloggers and social influencers for our 1st ever network gathering of lifestyle, fashion, food, beauty, fitness, and more.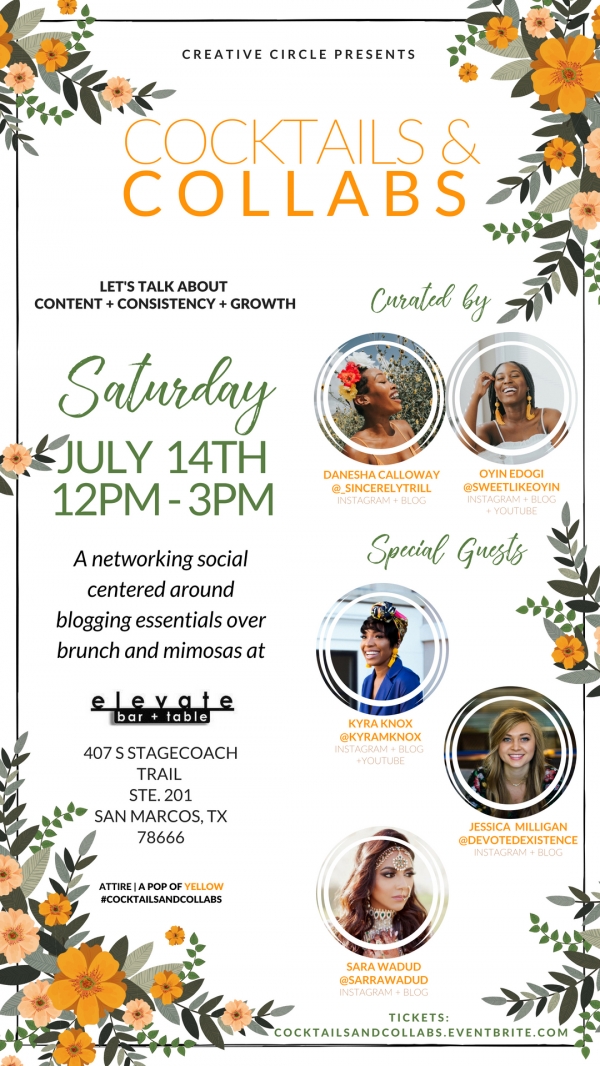 #CocktailsAndCollabs will focus on 4 themes, which include: creating captivating content, key collaborations, the importance of consistency, and organic growth.
In addition, we will have interactive activities and a dynamic discussion featuring a panelist of special guest speakers, who have agreed to share their Instagram secrets for success over signature cocktails and brunch.
Very Important Blogger (VIB) Ticket Includes:
Brunch bites and signature cocktails
Giveaway Entries
VIB Swag Gift Bag Filled with Goodies***
Networking/Collaboration Opportunities for Growth
You must RSVP below to confirm your spot as this exclusive event will be at capacity and only confirmed guests will be allowed in. We look forward to seeing you in July!
Attire: A pop of yellow!
For more information on becoming a vendor or sponsor email us at oyin@sweetlikeoyin.com and sincerelytrillofficial@gmail.com. Additional information, including schedule and speakers will be announced on our sites.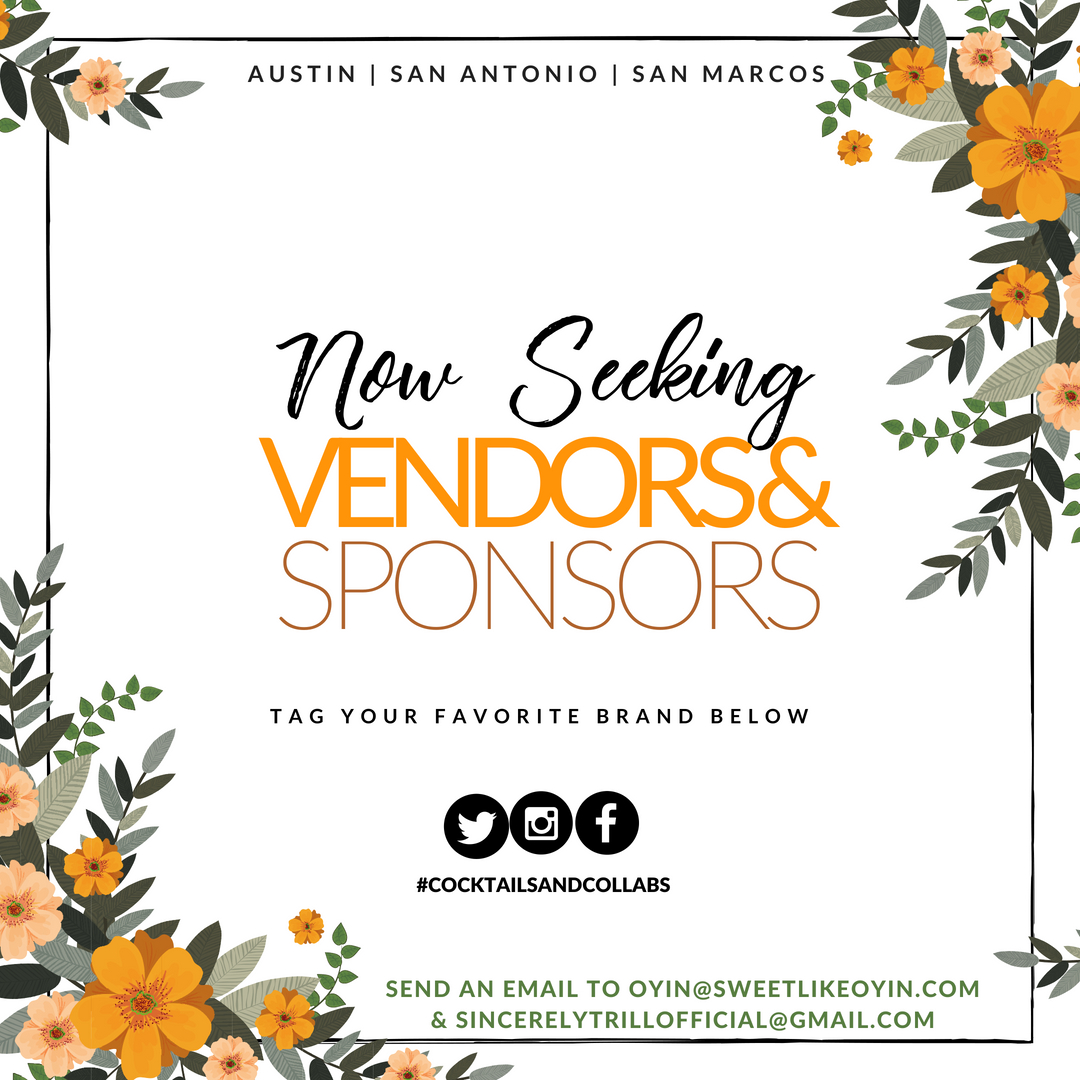 *By purchasing a ticket, you are agreeing to be added to our individual mailing lists for updates and future event information.*
*** While supplies last.