Cocktail de fin d'année - Chambre de commerce et d'industrie Canada Cuba
Description
Nous avons plusieurs choses à célébrer en cette fin d'année 2017, et nous voudrions souligner cette grande année pour la CCICC par un cocktail de réseautage.
Nous voulons en particulier revenir sur les activités de cette année, sur nos missions commerciales, sur notre participation à la Foire Internationale de la Havane, et en profiter pour remercier les partenaires qui ont rendu ces activités possible.
Cet événement est ouvert à tous et à toutes.
Venez rencontrer les membres de la Chambre de commerce autour d'un verre et venez en apprendre plus sur nos prochaines activités.
Nos partenaires pour cette activité :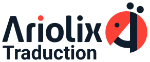 Nous vous en dirons plus aussi sur nos prochaines activités, sur les prochaines missions commerciales ainsi que sur nos nouveautés :
Programme de mentorat
Formations
Zone accessible aux membres sur le site internet
et plus encore
---
We have plenty of things we want to celebrate after a very fruitfull year !
We are organizing this cocktail to thank our members, our partners and sponsors that helped us to put together our different activities and commercial missions.
This event is open to members and non members.
Come and join us to network with our members and discuss about your next project in Cuba !