Cocktail Class: The Old Fashioned in All its Glory with Jennifer Colliau
Description
The Old Fashioned is the original mixed drink: back when straight spirits were too harsh and too strong, sugar, water and bitters were added to make them more palatable. This was known as simply a Cocktail. Once bartenders began playing with other ingredients, people who wanted their spirits served traditionally would ask for them the "Old Fashioned way." Or so the story goes…
Join
Jennifer Colliau
for an in-depth conversation about this most iconic of cocktails, including several tall tales that couldn't possibly be true (or could they?) and how its evolution continues in the hands of contemporary mixologists. Learn hands-on how the details make or break this beverage as you create and drink your own, and leave with several recipes.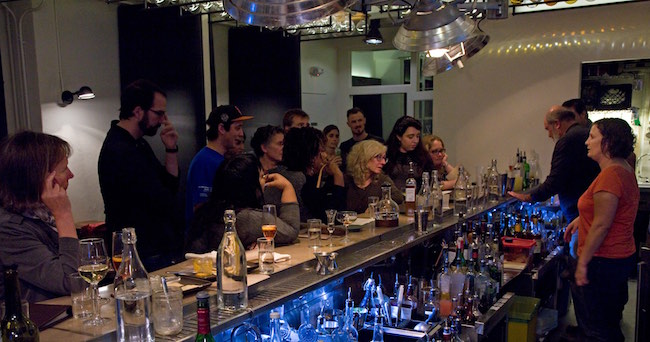 The Interval's cocktail classes teach the history, art and science of classic drinks in a hands-on class led by one of San Francisco's finest bartenders. The Interval will be closed to normal business during the class.
You'll learn to make several variations of the Old Fashioned using the tools, ingredients, and glassware that Interval bartenders do. Jen will lead you through the modified versions of this classic drink that we serve at The Interval, and she'll tell you more about the signature 'slanted ice' we use, too. Plus you'll get the recipes, so you can make these drinks again at home.

Jennifer Colliau
is The Interval's Beverage Director and a world renowned bartender, cocktail historian, and the author of The Interval's celebrated menu. A recognized authority on classic cocktails and contemporary mixology, Jennifer has been written about or written for publications such as
The New York Times
,
Food & Wine
,
Wired
, 7×7,
The Washington Post
, and
Imbibe
Magazine. The San Francisco Chronicle
named Jennifer a 02015 "Bar Star"
. Her company
Small Hand Foods
specializes in making artisanal syrups and other authentic ingredients for cocktails old and new.