Description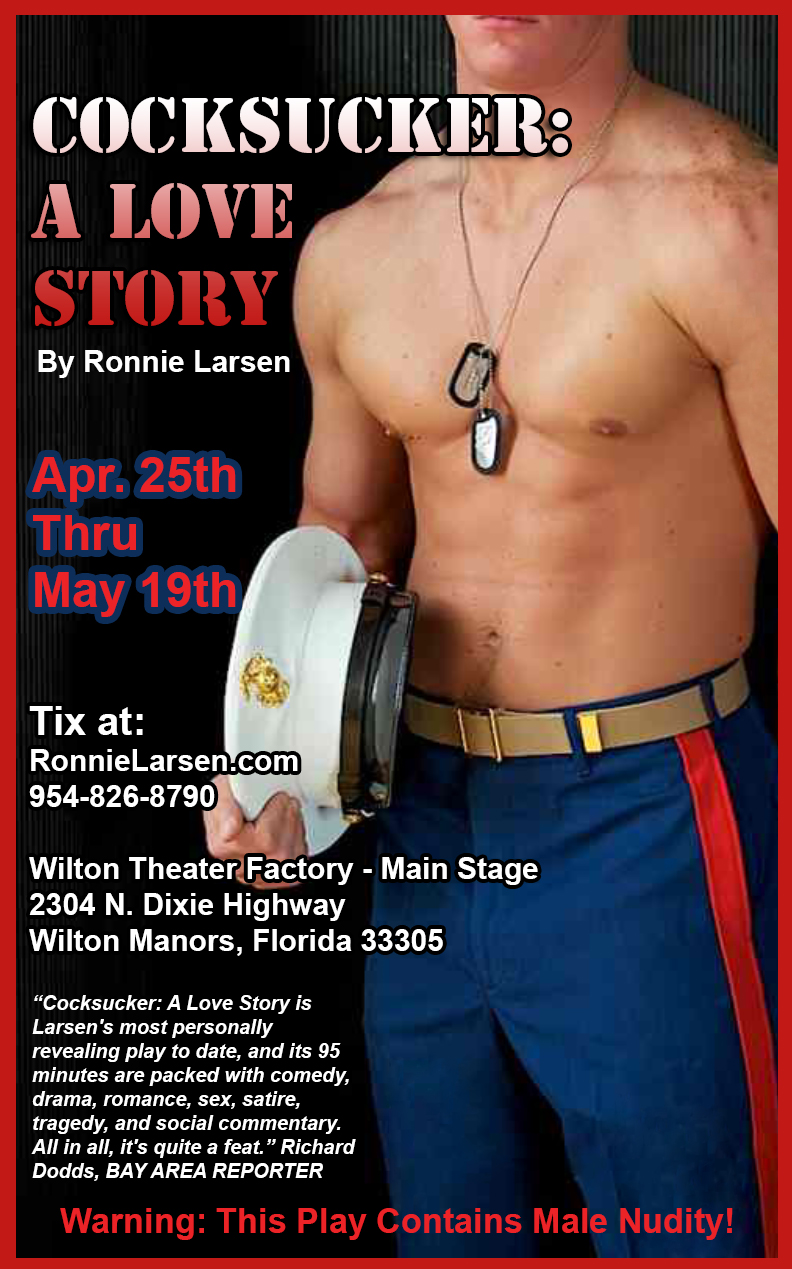 Ronnie Larsen's show, "Cocksucker: A Love Story," takes a humorous look at puritanical American's ironic obsession with sex -- from Bill Clinton and Monica Lewinsky's Office shenanigans and the subsequent Clintongate scandal that nearly ended his political career to the military's ridiculous "Don't Ask, Don't Tell" policy to the huge and still growing online porn industry.
Are we as a nation more sex-obsessed than other countries? Uh, not necessarily, but we certainly go to greater lengths to hide our obsession. And talk about sex? Forget it! We don't even want to admit we have sex, much less talk about it.
Larsen tells the humerous story of one orally fixated gay man, Isaac, and his discovery and eventual acceptance of his sexual self, from his days as a curious kid stripping down and fooling around with willing boy playmates during an otherwise innocent game of war to his adult life, spent cruising the streets surrounding a Marine base, trolling for willing straight cadets. The foundation of Larsen's story is the discharge of a group of young Marines stationed on a base in California who posed in the buff for a San Francisco-based website aptly named MarineMeat.com.