Description
We're back for the holidays! Funcheap and Stroy Moyd of #HellaFunny take over Cobb's Comedy Club for an awesome run of comedy at SF's biggest comedy club.
Each month features a new lineup. We handpick some of SF's top local comedians to showcase for you whose credits typically include NBC, SF Sketchfest, MTV, Comedy Central, Viceland and more.
December 2017 Comedy Lineup
- MTV's Stroy Moyd & Friends -

Wednesday, December 20th
Frankie Marcos (San Jose Improv)
Allison Hooker (Heavy Weight Comedy Jam finalist)
Lyall Behrens (Hulu, Netflix)
Stroy Moyd (NBC, ABC, MTV)
Thursday, December 21st

Nate Spears (Cobbs)
Joe Gorman (SF Sketchfest)
Brooke Heinichen (Punchline)
Meghana Indurti (Desi Comedy Fest)
Stroy Moyd (NBC, ABC, MTV)
Plus there's drink specials where you save $2-$4 off select cocktails.
Like all things in life, lineups are subject to change and each show may vary. RSVP required, but admission is first come first served. Like most comedy clubs there is a two-drink minimum.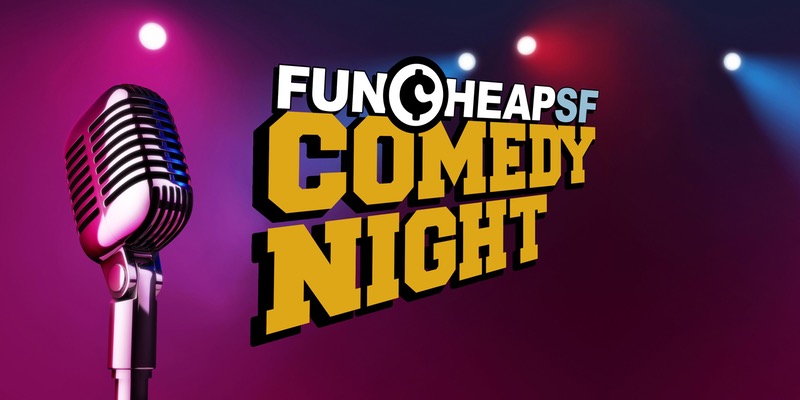 HellaFunny produces comedy shows throughout the Bay Area 7 nights a week in venues including Cobbs, Punchline, the Great Star Theater, Milk Bar, Starline Social Club, Slate Bar, Eastside West, the Neck of the Woods and more. Comedian and CEO of HellaFunny, Stroy Moyd, is a 10-year veteran and has been seen on Tech Crunch, Vox, Complex News, Good Morning America, NBC Nightly News and Viceland.