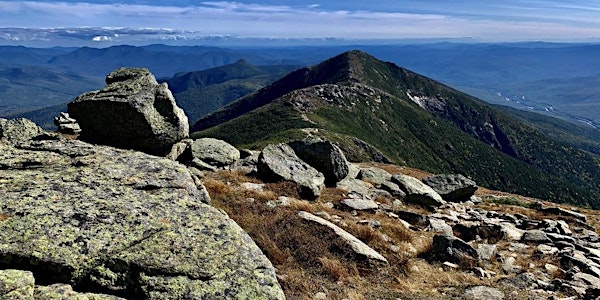 COBALT Learning Journey: Casco Bay Bioregion August 8-12, 2022
Join us on an exploration into the Casco Bay Bioregion ~ seeing, connecting and accelerating change ~ from food systems to seagrass meadows!
When and where
Location
Southern Maine Community College 2 Fort Road South Portland, ME 04106
About this event
We are inviting you to a "Bioregional Learning Journey" from August 8-12 and will examine the interconnection of health of seagrass meadows to the innovations in local food systems (terrestrial and ocean-based) as well as remarkable innovations at wastewater treatment facilities. We offer three options:
You can join for the Taste of the Casco Bay Bioregion - that will serve as the launch of the Learning Journey on Monday, August 8 (2:30-8 pm) and experience a menu prepared by acclaimed Chef and National Geographic Explore in Residence Barton Seaver and meet the bioregional team as well as a range of fascinating people associated with
You can join us for the Co-creation of a Bioregional Feast that will serve as the conclusion of the Learning Journey on Friday, August 12 (10am - 3 pm) when we will reflect on our bioregional expedition and to work with members of the Learning Journey Team and acclaimed local Chefs at the SMCC Food Labs to prepare a local feast as a final celebration.
Apply to join us for the Full Casco Bay Bioregional Learning Journey that begins on Monday August 8th at 11 am and ends on - Friday August 12th at 5:00 pm. Overnight accommodation is possible at SMCC and will be reserved on a first come, first served basis for those who contact COBALT.
The COBALT Team has conducted Bioregional Learning Journeys across the Globe (Africa, Caribbean, Latin America, Europe and the Arctic ~ and this one is special. The Gulf of Maine Bioregion is the home and global HQ of COBALT and this learning Journey will launch a community based initiative called TEAM ZOSTERA. Perhaps our best indicator of the health of Casco Bay is the presence or absence of seagrass meadows. Rather remarkably, we know very little about the extent of these meadows that serve as "canary in the coal mine". Their presence and health gives us evidence for how well we are governing, managing and guiding development on land and water. They are like the kidneys and lungs of our marine ecosystem providing enormous local benefit (nursery to over 90% of commercial fish species) and global benefit (amazing carbon sequestration).