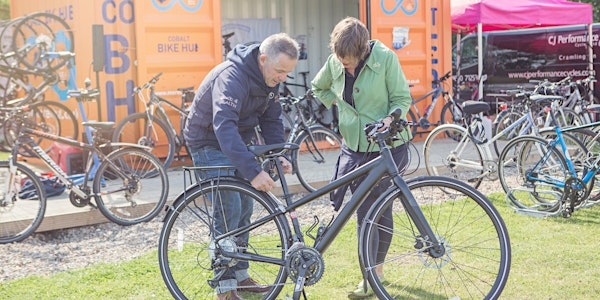 Cobalt Bike Hub FREE MOT
The FREE Bike MOT offered at the #CobaltBikeHub event. You can have your bike checked and adjusted during your working day.
When and where
Location
Cobalt Bike Hub Cobalt Central 4 Silver Fox Way Newcastle upon Tyne NE27 0QJ United Kingdom
About this event
The FREE Bike MOTs are available to all Cobalt staff. Your bike will be checked and adjusted during your working day – simply drop it off at the Cobalt Bike Hub in the morning and collect at lunch time.
You can drop your bike off between 8am and 10am – please book a slot so we can make sure your bike can be looked at.
Our friendly and helpful mechanics from Bike4Health will carry out a full inspection and make minor adjustments to your bike. You will be issued with a detailed feedback form for your bike which will indicate the condition of specific components. If there is any work required which we cannot undertake on-site, Bike4Health can facilitate servicing your bike at their full-service workshop just 10 minutes away in Holystone.
Bike4Health is also at the hub to provide advice. If you need any advice on setting up your cycling position properly, safe routes to work, great places to ride on the weekend or anything else bike related, Bike4Health are happy to chat and help where they can!
If you require any servicing work that requires parts this may be possible if arranged in advance. Please contact Bike4Health directly with any questions.
E: workshop@bike4health.org
T: 0191 250 9367