Location
Vanguard Theater
1501 S. Andrews Avenue
Fort Lauderdale, FL 33316
Description
COAT - community of artists transform - talks best practices and innovations with art, joining industry leaders in South Florida and around the globe.
COAT events, exhibits and conversations with the public about 'community of artists transforming' their cities are at no cost and connect various parts of the City of Fort Lauderdale actively using the arts as a tool for revitalization. Academic and creative industry leaders locally and around the globe are part of what make #ArtWorks. They are part of a burgeoning art scene in Fort Lauderdale including art walks at Flagler Arts + Technology Village (FAT Village) and MASS (Music and Art South of Sunrise) District, and a second year art fair on the water, ARTFTL.
COAT talks 'Architecture' Thursday January 25​, 7-9 PM, with award winning BBA Architecture Firm   Gustavo Berenblum and Claudia Busch sharing 'Cucuyo,' a new cafe at PAMM (Perez Art Museum of Miami) of steel mesh printed completely by a 3-d printer. "The cocoon shaped café was manufactured by Amsterdam-based MX3D using innovative 3D printing technology…" Outgoing President of Fort Lauderdale AIA Chapter, Jeff Huber, Assistant Professor FAU Architecture program and Brooks + Scarpa Partner, explains 'Salty Urbanism' (one of three national AIA 2018 Institute Honor Awardees in January) and Mikael Kaul, Visiting Professor to FAU School of Architecture, all discuss the rise of 'art' at the intersection of some of the most innovative projects in South Florida.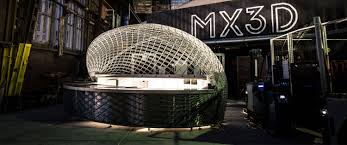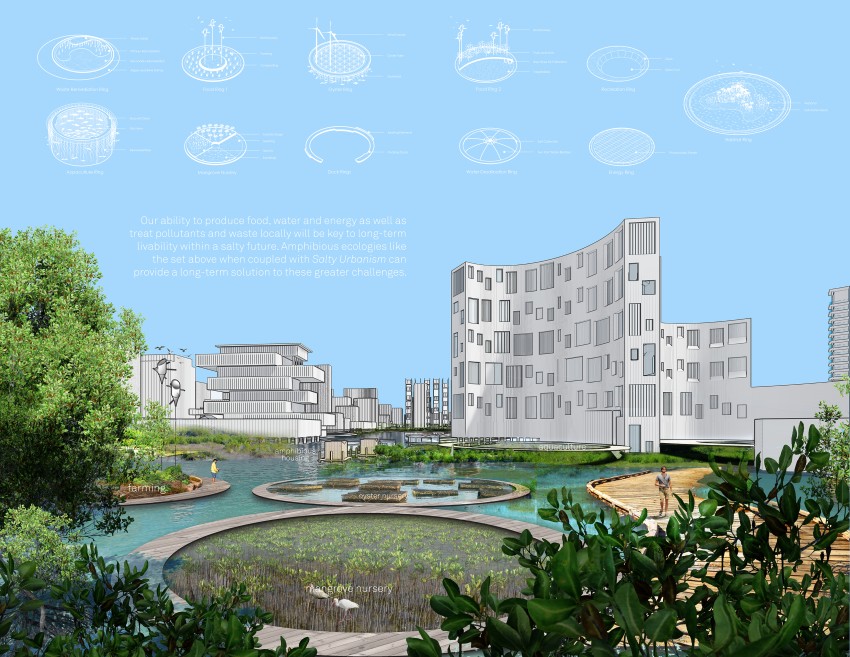 COAT talks 'Street Art' Friday Janaury 26, 7-9 PM, with Jessica Santiago, CEO ArtRepublic, Jacksonville, Florida, sharing the high impact of large scale murals in two short years and the growing partnership with COAT Fort Lauderdale. Image below is a mural by Artist, Bik Ismo, from Puerto Rico created as part of ArtRepublic 2017. ArtRepublic curates mural artworks with local and international artists in a collaboration funded by private donors.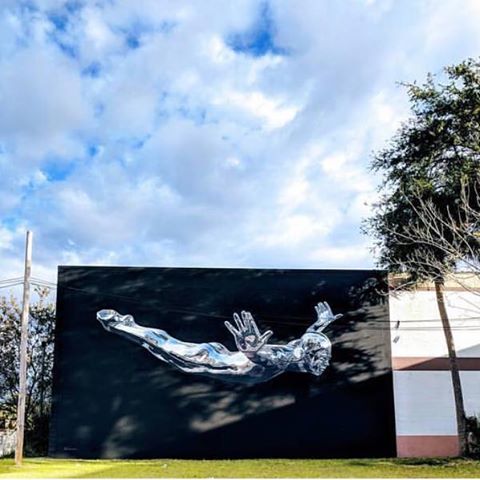 Grace Arts is curating 'The Light Project' an art installation by Artist, Mark Diamond, on the New River near The Stranahan House that commemorates the history of the river at the heart of Fort Lauderdale. The installation is designed to move and change colors on the waters surface. Inspired in part by works by Studio Roosegaarde, from the Netherlands, artists interpret the power of ocean waves with 'light' bathing Amsterdam, reminding the onlookers that like Venice, the cities of the Netherlands have spent thousands of years studying and mastering the ocean.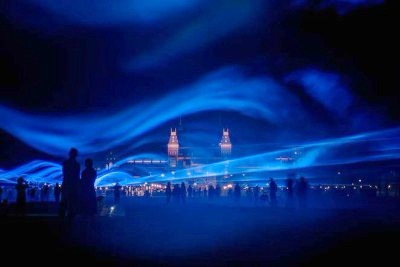 COAT talks 'Venice' - Saturday January 27, 1- 3 PM and 3 - 5 PM and commemorates the 2005 City of Fort Lauderdale sponsored roundtable on energy and the ever changing issues impacting development in the coastal region.​
Dr. Charles Roberts, Associate Professor of FAU's Department of GeoSciences Studies and Graduate Program Chair explores Fort Lauderdale's namesake billion dollar experiment - MOSE - underway to slow the rise of the ocean waters into Venice, a historic city famous for its art. The Serene Republic of Venezia adopted innovative design considerations prior to the year 1200, Project MOSE protects the city from the highest tides and storm surges of the 21st Century. This fascinating study in 'mastering the ocean' for close to one thousand years includes a discussion about historic architecture, landscapes and new ecological construction techniques with Daniel Williams FAIA. Dan's work after hurricane Andrew developed principles and systems planning at the regional scale responding to sea level rise and potable water shortage that received national awards from the American Institute of Architects. These plans developed science-based visions for 500 square miles of southeast Florida followed by a regional initiative for 2400 square miles of southeast coastal Florida for Governor Chiles.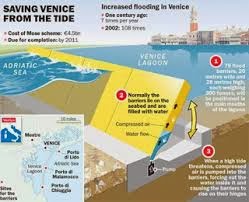 1 - 3 PM - general presentation with information that the whole family can understand and enjoy about resilient communities and fascinating feats of ocean engineering.
3 - 5 PM - more detailed presentation and discussion between trade professionals about best practices, comparing and contrasting Venice and the Venice of America (Fort Lauderdale) geography and ideas about developments along the water.
Please find out more about the weeklong activities - Janaury 24 - 28, 2018 and ticket purchases for ARTFTL
#ARTWORKS - All of these events​ are at no cost and are made possible in part through support from the Community Foundation of Broward (Helen and Frank Stoykov Charitable Endowment Fund, Ruth H. Brown Fund for the Arts, Leonard & Sally Robbins Fund and Everett H. Metcalf, Jr. Unrestricted Fund) and the Board of County Commissioners of Broward County as recommended by the Cultural Council.