Coastal Cultures Conference 2018-Emergency Preparedness and Cultural Contin...
Description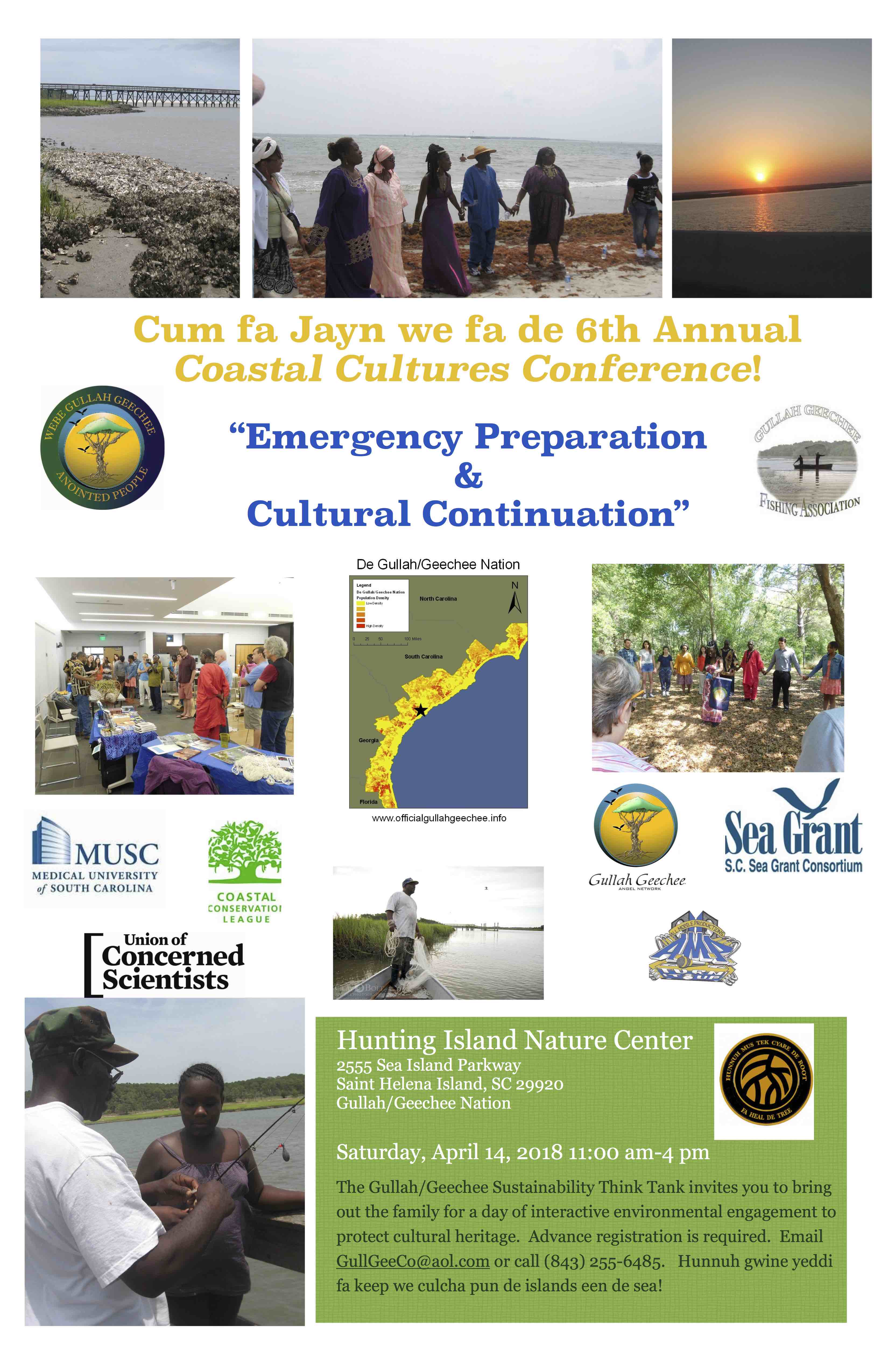 Jayn we fa de 6th Annual "Coastal Cultures Conference" pun Hunting Island, SC in the Gullah/Geechee Nation!
Coastal areas especially the Sea Islands of the Gullah/Geechee Nation have endured a great deal of impacts from hurricanes and climate change over the past decade. How to prepare for the future has become a major issue for those that reside on islands around the world. This conference will focus on some of the methods of addressing this.


Interactive sessions with new sea level rise tools will be presented along with sessions done by members of the Gullah/Geechee Fishing Association. The Medical University of South Carolina (MUSC) will present on seafood safety and human health. Queen Quet, Chieftess of the Gullah/Geechee Nation (www.QueenQuet.com) will lead the opening ceremony and provide the conference overview on the importance of cultural continuation in the face of climate change.
A traditional Gullah/Geechee seafood lunch and conference materials are part of the registration.
Join our sponsors
• Gullah/Geechee Sustainability Think Tank
• Medical University of South Carolina
• Union of Concerned Scientist
• South Carolina Sea Grant
• Audubon South Carolina
• South Carolina Environmental Law Project
• College of Charleston Master of Environmental Studies Program