Description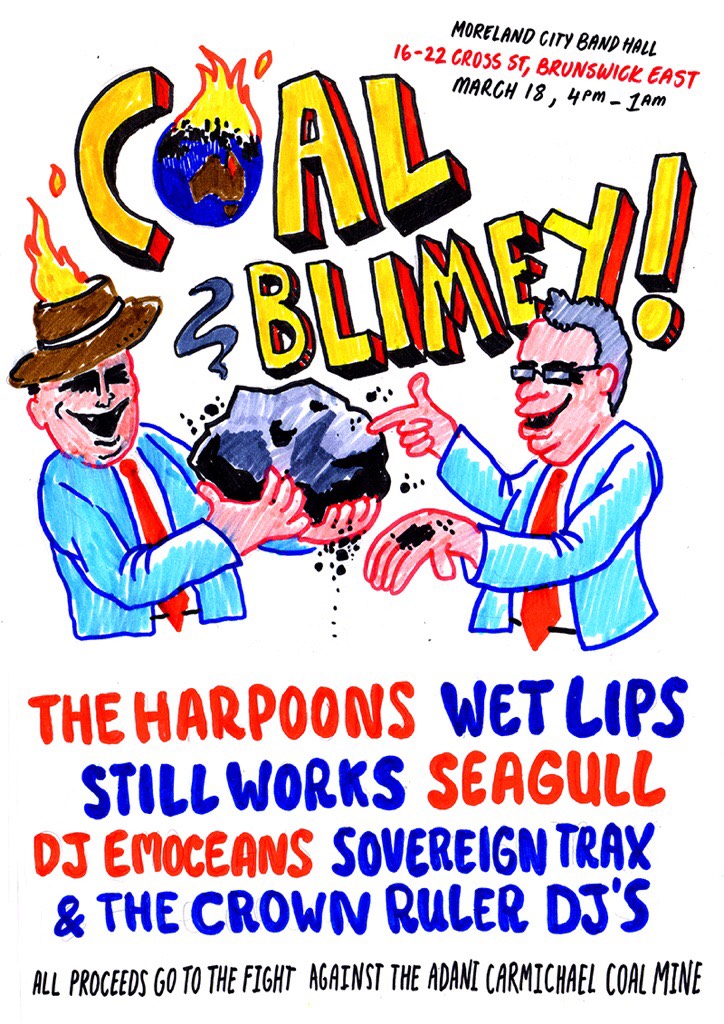 We acknowledge that this event takes place on the stolen lands of the Kulin nation belonging to the Wurundjeri people. We pay our respects to elders past and present and wish to reiterate that sovereignty was never ceded.

Fundraiser gig from 4pm onwards

Online tix are $16. The money will be going to Wangan & Jagalingou people currently trying to oppose the building of the Carmichael mine on their land, and the ACF.
There will be some tickets on the door as well!
We've added a donation option here, please give as voluminously as you're able to, unless you want a lump of coal for your next bday...
If you can't come you can still donate either through this option or directly to the cause:::
If you want to donate directly to the W&J people head here:
http://wanganjagalingou.com.au/

and same goes for the ACF:
https://www.acf.org.au/carmichael
70% of your money will go to the W&J people, 30% to the ACF.

If you want to come but can't afford a ticket, drop us a line, we will be looking for volunteers to help run the day.
Thanks to these legends for giving their time to entertain you for the day.
Harpoons
Still Works
Wet Lips
Seagull
DJ Emoceans
Sovereign Trax
Crown ruler DJS (BIG RIG Lori Jimmi Dawg Raaghe)