Coach's Corner - Increase Your Profitability With Authenticity and Emotiona...
Description
Increase Your Profitability with Authenticity and Emotional Intelligence

hosted by Felicia Lee, Candeo Business Coaching
Your success in your business and life no longer depends on how intellectually or technically smart you are, as much as it does on how emotionally intelligent you are and how authentic you are as a leader. The good news is that you can build your EQ to a higher level!
In this interactive seminar with Carrie Gallant, you will discover:
The top 5 ways authenticity and emotional intelligence can increase your business's profitability

Three things you can do right now to increase your EQ that will set you up to handle stress, be in a positive mood, lead and motivate others authentically, resolve conflict productively and build stronger interpersonal relationships.

The #1 secret that differentiates star performers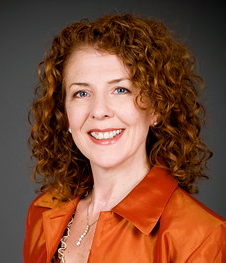 Carrie Gallant | President, Gallant Solutions Inc.
Carrie Gallant is passionate about helping business leaders and entrepreneurs to achieve extraordinary outcomes in their business relationships through clarity of purpose, goals and conversation. A speaker, executive coach, mediator and former practising lawyer, Carrie specializes in helping her clients clarify their personal and business goals, and to master their personal influencing power and leadership competencies in authentic conversations, negotiation, and conflict management. She is a certified facilitator of Authentic You™, Authentic Leadership Conversations™, Niche Breakthrough Secrets®, MBTI®, EQ™ and Money Breakthrough Method® (July, 2012).
Follow her @gallantleader
Organizer of Coach's Corner - Increase Your Profitability With Authenticity and Emotional Intelligence