Event Information
Refund policy
Contact the organizer to request a refund.
Eventbrite's fee is nonrefundable.
This workshop is also offered as part of a 3 hr. undergraduate course at Dallas International University, IS 2323-IN. More info is below.
About this event
Multiply your ministry impact ...
Coaching skills can increase your effectiveness in your ministry and leadership roles. Many people who have taken this workshop have seen significant advancement in their ministry impact while seeing their stress and busyness go down. Coaching, as taught in this workshop, is not a new program to add to your already busy schedule. It is an approach to doing ministry, mentoring, or supervising that can be incorporated into your current role. It is a more effective way of leading. The course is very practical and interactive, with lots of skills practice.
Not just the basics…
Based on the book, The COACH Model for Christian Leaders, this workshop is designed for those who are new to coaching, as well as for those who have been using coaching skills for a while.
During the workshop, you will become familiar with the COACH Model® and use it to coach other participants. By the end of the workshop, you will have the skills needed to use coaching in your work and home contexts.
Topics and skills covered in this practical and interactive workshop:
How to listen actively so others feel you understand them.
How to ask powerful questions that initiate a change of thinking.
How to generate feedback that avoids defensiveness.
How to design action steps that will actually be accomplished.
How to follow up to increase learning and accountability.
Join the Coaching Workshop for Christian Leaders and get practical leadership skills training!
When will we meet?
The workshop will meet for 4 hours a day (8:30-12:30) on May 6 & May 9-13, 2022.
There are two follow-up meetings after the workshop to help you hone your coaching skills. These will be scheduled for 4 weeks and for 8 weeks after the end of the workshop. The exact days and times will be determined on the last day of the workshop.
What Others Are Saying...
"I personally think that taking this coaching training was one of the best decisions I made this year. The skills shared at the training were a great edification for me. This is a must have training for leaders and people who want to help others, I think." Antonin Azoti, Directeur, Wycliffe Togo
"I highly recommend this coaching approach. It is very applicable to professional and family contexts. This workshop changed my perspective from always acting as a fixer to becoming a facilitator." James Akovenko, retired, former VP Mission Culture, Seed Company
"I highly recommend The Coaching Workshop as a valuable and cost-effective step to gain ministry effectiveness." Steve Sague, pilot & church lay leader, Dallas, Texas
Want more? There are two ways to upgrade your training:
Creative Results Management ...
This workshop is professional-level training. After completing this workshop, a participant has the option of upgrading to the Creative Results Management's Coaching Workshop Certificate Program for a cost of US$450. This upgrading allows the participant to continue training to earn a professional coach credential through the International Coaching Federation at a moderate cost. An upgrade includes 21 International Coaching Federation training credits and other bonus materials. See the link above for more information.
Dallas International University ...
This workshop is also the first part of a 7-week synchronous distance learning course at Dallas International University (DIU), IS 2323 IN - Introduction to Coaching.
The basic outline of the course is as follows:
Week 1: Coaching Workshop for Christian Leaders (May 6, 9,10,11,12,&13 from 8:30-12:30 Central Time Zone)
Week 2: Cross-cultural coaching, coaching competencies, etc. (May 16-19 from 8:30-12:30 Central Time Zone)
Week 3-6: Four weeks of fieldwork/practicum (May 20- June 17). During this time students will be applying the coaching skills and competencies they have been studying. Each student is to coach two people two times each. One of these people is to provide a cross-cultural coaching experience. There are two classes during these four weeks that are tentatively scheduled for June 3 and June 17. These will be run as group coaching sessions to help the students overcome barriers and improve their coaching.
Week 7: (June 20-24) Each student will have a one-on-one interview with an instructor which includes a review of a recorded coaching conversation.
For more information about this course, please contact the head of the College of International Studies at Dallas International University (eric_bartels@diu.edu )or the course lead instructor (richard_harman@diu.edu).
FAQs
What online learning platform will you be using?
We will be using Zoom. You will need to have a computer to use all the features needed for the workshop. It is difficult to access all these features on a tablet or cell phone. It is highly recommended that you download the free Zoom app before beginning the workshop (https:zoom.us).
Are discounts available?
Yes! If you are serving in ministry or affiliated with Dallas International University, please contact me (richard_harman@diu.edu)about a promo code that will give you a significant discount.
How may I contact the organizer with any questions?
If you have any questions, please contact richard_harman@diu.edu.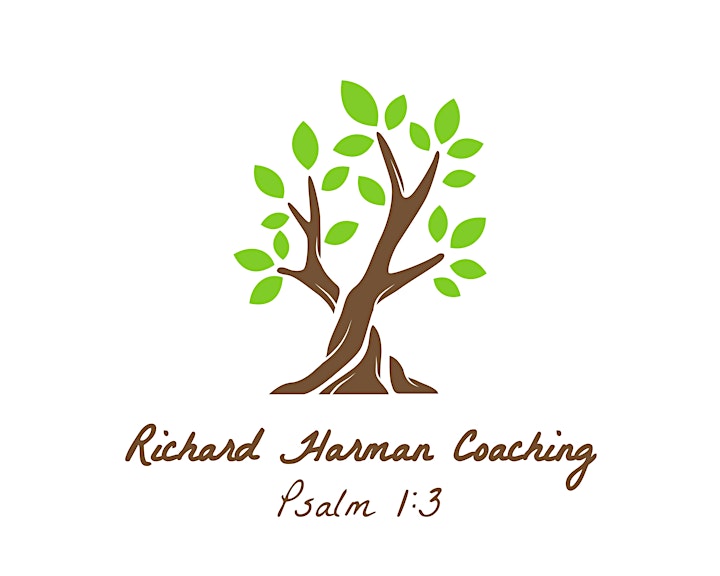 Date and time
Location
Refund policy
Contact the organizer to request a refund.
Eventbrite's fee is nonrefundable.
Organizer of Coaching Workshop for Christian Leaders (on-line) May 6, 9-13 (upgradeable)
 Richard retired from Wycliffe Bible Translators in 2018 after 35 years of servcies.  He is now an Adjunct Instructor iat Dallas International University in the College of International Studies.  
He has served in Indonesia (1984-2000), Dallas, Texas (2001-2007and 2014-present), the Philippines and Malaysia (2008 -2014).  
Richard's passion for quality coaching grew when they were asked to return to Asia in 2008 to help develop a leadership training program for Wycliffe and its Asian partners.  While there he saw how coaching can help leaders meet the daily challenges of their job orministry in effective ways.
Richard continues to be involved in coaching through training and one-on-one coaching.  His desire is that people thrive in the various roles God has given them.  He does this through leadership and personal coaching and through training others to use coaching skills appropriately.  In 2019 he joined the staff of Dallas International University where he will lead a 4-week intensive course (Introduction to Coaching) during the May term of 2020.
He was credentialed by the International Coaching Federation at the Associate Certified Coach (ACC) level. He is licensed and recognized as an Approved Instructor by Creative Results Management and has led or helped lead 15 Coaching Workshops for Christian Leaders in Asia and the US.  Richard has had over 300 hours of experience as a personal and leadership coach.