Description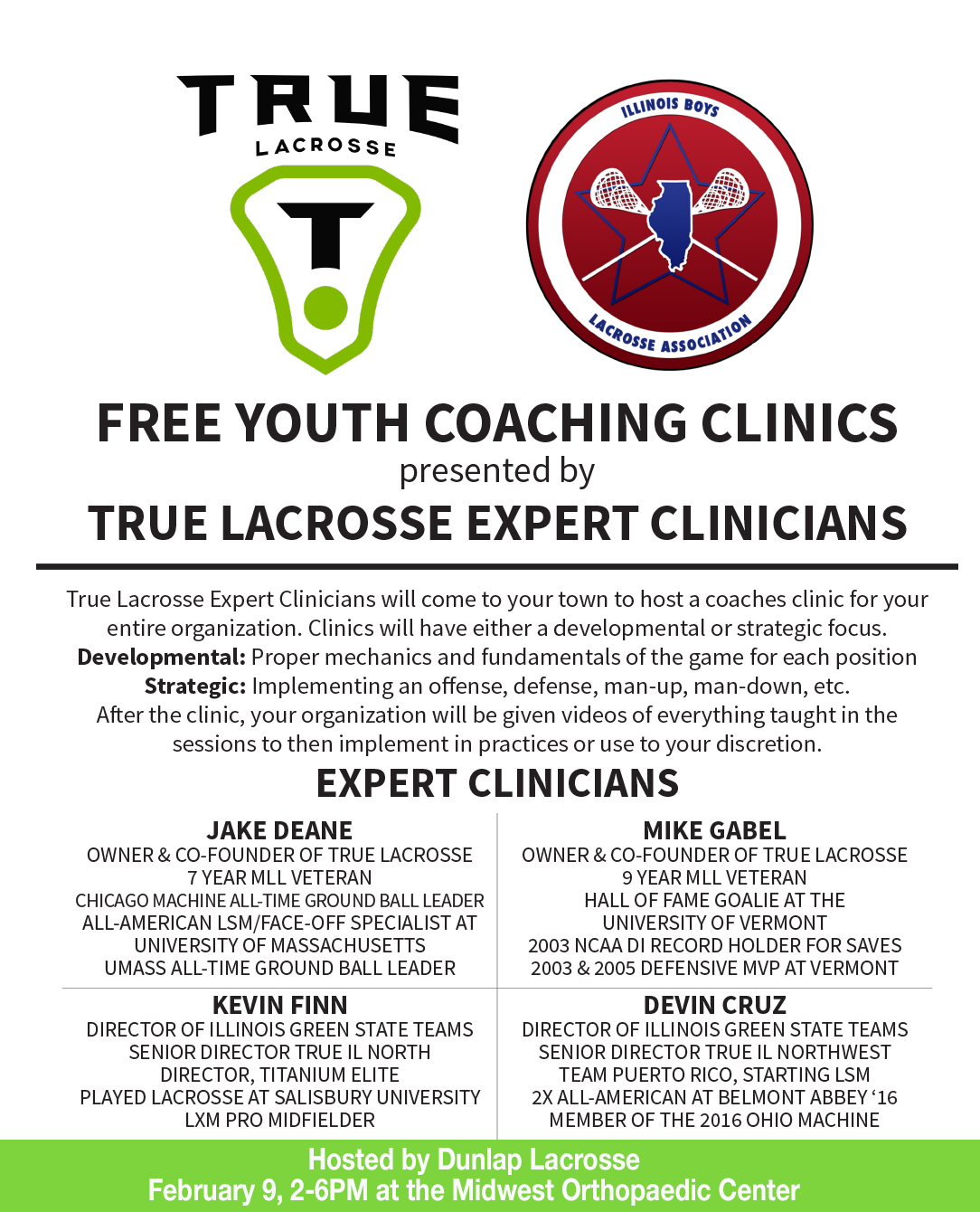 FAQs
How can I contact the organizer with any questions?
Dunlaplax@gmail.com
Is this for boys or girls?
Coaches will cover both games.
Is there a fee?
No.
Is this the same as US Lacrosse coaching clinics?
No. This is an independent event offered by True Lacrosse coaches to Peoria area CILAX coaches. This will be the first coaching clinic offered before season begins. The US Lacrosse certification clinics will be at EC Sluggers on March 2 & 3rd. More information about this registration will come from Washington Lacrosse soon.
Is this a Developmental or Strategic clinic?
Both will be covered. They will start with a "classroom talk" and then move into stick demonstration work and drill examples etc.