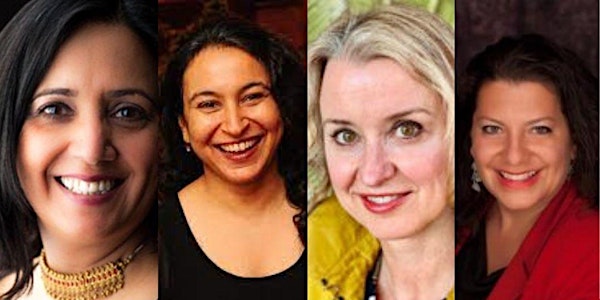 Coaching Mastery: Updated ICF Core Competencies
ICF Oregon brings you four coach educators and mentors from different parts of the world!
Refund Policy
Contact the organizer to request a refund.
Eventbrite's fee is nonrefundable.
About this event
This event is for those who are interested in understanding the nuances of the updated ICF core competencies and would like to practice with the mentors.
The ICF Core Competencies were developed to support greater understanding about the skills and approaches used within today's coaching profession as defined by ICF. These competencies and the ICF definition of coaching were used as the foundation for the development of the ICF Coach Knowledge Assessment (CKA).
The ICF defines coaching as partnering with clients in a thought-provoking and creative process that inspires them to maximize their personal and professional potential.
The Core Competencies are grouped into four domains according to those that fit together logically based on common ways of looking at the competencies in each group.
The updated Core Competencies will be integrated in ICF-Accredited Coach Training Programs curricula beginning in January 2021. Then, updated Credentialing assessments reflecting the revised Core Competencies will launch in late 2021 / early 2022.
Our Expert Panel:
Indy Batth is an ICF-certified leadership coach (PCC) trained in executive, neuroscience and team/systems coaching. Her work is informed by her lived experiences as a racialized woman; graduate work focused on anti-racist feminist theory and health and wellbeing; extensive experience in higher education; and coaching and facilitating in a wide variety of sectors.
She takes a stand for the integration of individual and systemic culture shift to create and sustain organizational transformation. Indy is an instructor and coach in leadership programs at SFU, and a Mentor-Coach in the Certificate in Organizational Coaching program at UBC. She is also the Director of ikb Coaching & Consulting.
Born in India, Jagruti Gala grew up with a mind-numbing social contrast of privilege and equity confronting her with every breath. As outside, so within - a hall of mirrors reflecting her own polarities, and her life has been a journey of finding that place she calls HOME, the still center where she can hold it all with simplicity, love and transformation.
In 2007 Jagruti founded a non-profit AURA that empowers young adults who have been marginalized, to step into self-leadership. Since 2012, she is a transformational coach, and a faculty member with Leadership that Works, India. She leads the mentoring for their Coaching for Transformation Certification program and also serves on the mentoring team of University of Wisconsin's Coaching Certification Program.
Shawna Corden is well-positioned to consult with organizations in building a coaching culture; She is an Executive Coach, Faculty Member with Coach U, Project Management Professional, Change Leader, and a former business leader in a Fortune 10 company and a member of the ICF-ACMP joint task force. She is the author of Coach Culture: A Playbook for Winning in Business.
She has given workshops in all three regions of the world, and over 150 thousand people have attended her seminars. As a popular speaker on engagement and performance, she regularly speaks globally at events such as The Conference Board, the Human Capital Institute, the International Coaching Federation and the Association of Talent Development on these and other performance enhancing topics. She's been called the jerk-whisperer - repairing the Achilles heel of flawed but brilliant Executives in multiple industries, making them a joy to work for, all while building a coaching culture. Her podcast: Playbook for Performance -builds better leaders, making work fun again.
Dr. Rachel Shafran is Vice President of Leadership Strategy & Transformation at the Einstein Group LLC, a women-owned, minority consulting company, and Global Leadership Development Manager at Intel Corporation. She has over 25 years experience in leadership development, change strategy and executive coaching at Johnson & Johnson, AT&T, Nike and Intel. She founded her own company, Global Leadership Coaches, to help emerging leaders develop experiential and individualized developmental plans to enhance their global competencies.
Rachel completed her doctorate degree at Pepperdine University through the School of Education and Psychology. Her doctorate research focused on women leading change. She holds a M.A. from the School of Management and Labor Relations at Rutgers University and a B.A. from Brandeis University. She received a Master's Level Certificate in Leadership Coaching from Georgetown University.
Cost: $30 for guests, $20 For ICF Oregon Members, $0 for Gold, Student, and Associate Members
ICF CCE Units: 1 CC, .5 RD
If you are not able to attend the live webinar, a recording will be available for registered participants after the session.
Questions? Contact Rashmi Dixit, ICF Oregon Director of Education for Business Success at Education@icforegon.org