Description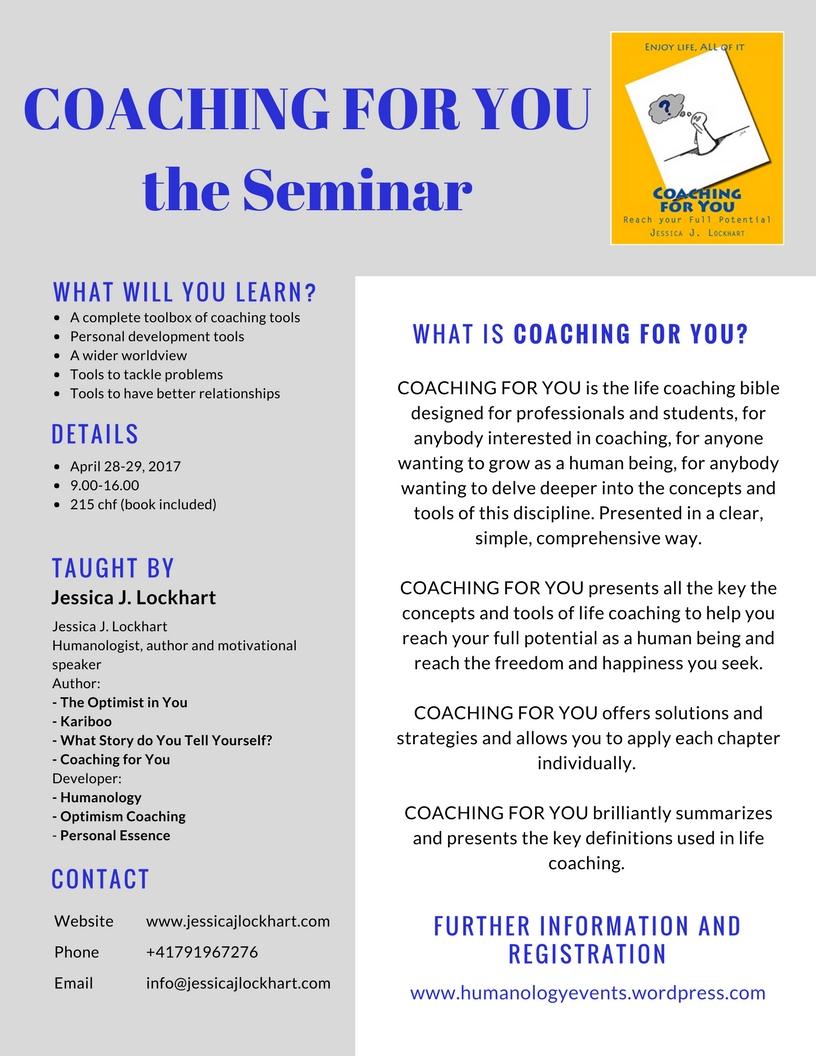 Due to the great demand received, COACHING FOR YOU, the Seminar, will be offered again next April in English. Book your seats now!
Start the journey wherever you are in the world. Become the person you truly want to be.
COACHING FOR YOU
Coaching is a process of growth. Through conversations with your coach, you start perceiving new perspectives that were until then hidden from you which help you question your worldview and your beliefs. Together with your coach, you design a detailed personal working plan to reach the goals you pursue. Coaching for You is the perfect textbook to discover or delve deeper into life coaching. Written by humanologist Jessica J. Lockhart and based on her academic and practical knowledge, it opens the doors to real life coaching for you.
The seminar based on the book Coaching for You presents all the tools in an entertaining and comprehensive manner and offers participants the opportunity to apply them in real life situations. This seminar will not only teach you how to use life coaching tools but also their scientific and philosophical basis.
Together with international humanologist Jessica J. Lockhart, enter the world of life coaching and discover all its secrets.
REGISTER NOW
Book your seats to attend COACHING FOR YOU and start becoming the person you truly want to be.
ONLINE participation also available!