Coaching Employees to Peak Performance (3.5 CEUs) with Brett DiNovi M.A. BC...
Description
"Coaching Employees To Peak Performance"
Behavior analysts are often cogs in the wheels of organizations reporting to executives with a different perspective on how people should be managed using a medical or financial model of leadership. The actions of these organizations often directly contradict core empirically validated behavior analytic principles resulting in high rates of turnover, low employee engagement, and employee dissatisfaction.
Scientific evidence clearly demonstrates that people should not be motivated through fear, positive reinforcement should not only be delivered at annual performance reviews, employees and coaches require frequent reciprocal feedback, and goal setting with self-monitoring is a key factor driving peak employee performance. Why is it so difficult to put these principles into practice? What can supervisors do within their scope of influence if they are not the CEO? Why are consultants that are experts in the principles of applied behavior analysis teaching it but not doing it themselves or have no history of doing it?
These Organizational Behavior Management (OBM) principles will be discussed to demonstrate how one organization translates the principles into leadership actions that have resulted in a turnover rate less than 3%, scaled growth and revenue that nearly doubles every year, and employee engagement providing meaningful work for more than 300 people.
Objectives
Participants will identify 6 critical factors for growth of organizations while maintaining quality

Participants be able to list employee goals tied to a pay for performance model in lieu of salary based models

Participants will discuss how to implement a weekly reciprocal employee feedback system to replace annual performance reviews
Brett DiNovi, M.A. BCBA
Brett DiNovi & Associates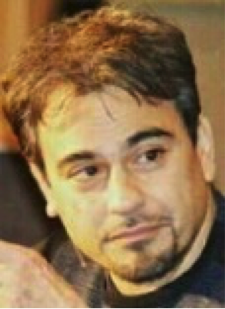 Brett is the founder & CEO of the largest award winning behavioral consultation group of its kind on the East Coast of the United States which deploys over 300 consultants throughout NJ, PA, NY, DE, & worldwide through the use of remote video consultation. He has the unique and distinguished experience of studying the principles of applied behavior analysis under the rigorous scrutiny of both Dr. Julie S. Vargas (formerly Skinner) and Dr. E.A. Vargas at West Virginia University's internationally recognized program. For the past 27 years, Brett has used behavior analytic principles to create large-scale change across school districts, fortune 500 companies using principles of organizational behavior management (OBM), and across individual learners. Brett has been a OBM consultant in Morgantown WV, an instructor at West Virginia University, a guest lecturer at numerous universities, a speaker on multiple Comcast Newsmakers TV programs, an expert witness in due process hearings, has publications in the Journal of Applied Behavior Analysis, and has been in in executive leadership positions across schools and residential programs nationwide. In addition to an award from South Jersey Biz Magazine for "Best Places to Work," & an award for "Best of Families" in Suburban Magazine, & and the distinguished "Top Ranked U.S. Executives" award, Brett's proudest accomplishment is being a role model and father for his daughter and two stepchildren (one of which has autism).
This event offers 3.5 CEUs at no extra charge. This event is non-refundable after 07/14/2017.
Amenities near venue:
Date and Time
Location
University of Louisville Shelby Campus Burhans Hall
440 N. Whittington Pkwy
Louisville, KY 40222