Coaching & Cupcakes Pop-Up Micro-mastermind in Midtown, NYC
Description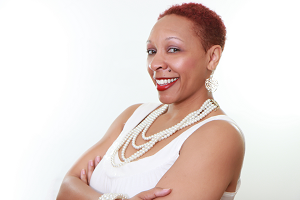 Hello ladies, I'm sure you've landed here because of curiosity or your good awesome friend, who may have met me somewhere in the world urged you to stop procrastinating and link with me to get your overdue dose of gentle honesty.

My name is Naketa R. Thigpen, I am not a life coach. I'm a Balance and Relationship Advisor with an intense passion for holistic growth and development and yes, this of course, includes your personal life. Typically, I work with women entrepreneurs and entrepreneurial leaders who are dealing with a major transition in their business or professional life and need strategic help getting out of neutral as fast as possible.
For many, this looks like helping them redefine what their right now wants are (as opposed to the needs that got them to this point) and providing them with tools, techniques, and guidance to transforming their business in a way that allows them to not just make money but enjoy the process along the way. Many of my clients have had financial success and will admit they obtained it by sacrificing their self-care, intimate relationships and joy. Some of them haven't had the financial success they deserve and struggle with their relationships because of the shame of not reaching that level of success that smothers them nearly every day.
My personal mission is to empower the willing, those bold women and few brave men in the world who are ready to put down the posturing, break the box of outdated norms and their self-limiting beliefs to shift their experience toward a tangible reality that allows balance, joy, and profitability to live in the same space, literally all that matters to them.
How Coaching & Cupcakes Pop-Up Micro-mastermind Helps
Often, we go into the rabbit hole of dark days, depression, anxiety, doubt and clouded thoughts because we are suffering from what I call bubble-itis! We get in our head, answer our own questions with no soundboard, push-back or clarification that only aligned minds can provide.
It's time to do something different so you can get the exponentially different results that you want.
There's absolutely nothing wrong with online masterminds or coaching groups. Our company runs several as well. Every once in a while you simply need to get together, in person with an intimate group of entrepreneurs who are bold enough to ask for help.
Coaching & Cupcakes is Offline Accountability for Doers
At Coaching & Cupcakes Pop-Ups, Entrepreneurs and Entrepreneurial Leaders will Focus on Wellbeing While Building their Business so you can Grow without Guilt or Shame from previous mistakes.
How do you know this is for you?
Are you in the midst of a transition in your life that's affecting your business?
Questioning everything and everyone around you, especially yourself?
Finding it difficult to trust your instincts and even your trusted advisors?
Ready for a focused discussion that's relevant to your personal and business challenges?
Tired of being pitched at the end of every program and seminar you attend?
Benefits
Relieve the pain of isolation, overwhelm and frustration that stems from working in what feels like a desolate bubble.
Access a Bold Group of Peer Contributors
Develop Clarity
Find Your Focus
Create Custom-Fit Balance
Rev Up Your Personal Growth
Formulate Success Habits that Stretch You
A new Transformational Tool AND Method at Every Pop-Up!
What you can expect
This is not a lecture, nor a seminar. This is coaching within a micro-mastermind (micro as in its 75minutes as opposed to standard 4 hours)!

There's no commitment to a long-term program or contract.

For the integrity of the group, each Coaching & Cupcakes Pop-up is limited to 5-8 people MAX, based on the topic and pop-up location.

Every month is a different area that is affecting your life, relationships, and business RIGHT NOW.

Pop-Ups Start on Time and End on Time!

This is not a group to attend if you are only interested in networking.

There is NO PITCH at the end of any of these Pop-Ups. Yes I offer additional programs through my Institute and if you find yourself wanting to go further after your Pop-Up experience, it's simple, go to my website www.thigpro.com or as the young folks say, Google Me!

Yes, there will be delicious cupcakes! *Many will be gluten-free thanks to my awesome internal super-power (more on that later)...
Join me at the next Coaching & Cupcakes Pop-Up in NYC.
Monthly Topcis include (but are not limited to):
Money Matters and Relationships
Success Habits and Your Profits
The Power of Boundaries and Customer Growth
Calculating Your Freedom Number
How to Ask for a Referral
Creating an Engagement Experience for Clients and Partners
Designing a systematic Onboarding Experience
Boss Hat meets Beast Mode and Your Delegation Style
Inviting Change to Sit at Your Table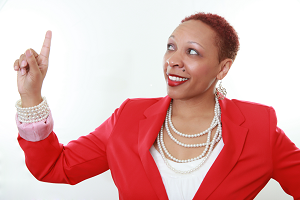 Join one pop-up or obtain a Pop-up Pass and participate in multiple sessions.
NOTE: There are NO Pop-Ups during July nor August.

*More Pop-up days, times and locations coming soon.
Register and then, enjoy the balance of your day, but remember to do it, boldly!
With love and light,
Naketa R. Thigpen, Your Balance & Relationship Advisor