Fast Break - Hole in One - Touchdown: Learn some tips on how to stay positive, meet goals, and feel good!
About this event
Coaching Connections invites black girls in grades 9 and 10 to participate in a Pop-Up experience focused on creating a playbook of success for them to grow and glow into their best self.
This virtual experience will require girls come with a positive attitude, open-mind, and the spirit full of the joy in a babies laugh!
Prizes for participation include make-up, puzzles, gift cards, books, and more!
Let's GO!
**While cameras are NOT required to be on, it is highly encouraged. We do request a picture of you (a solo selfie is fine) so that we can see a face even if you camera is off.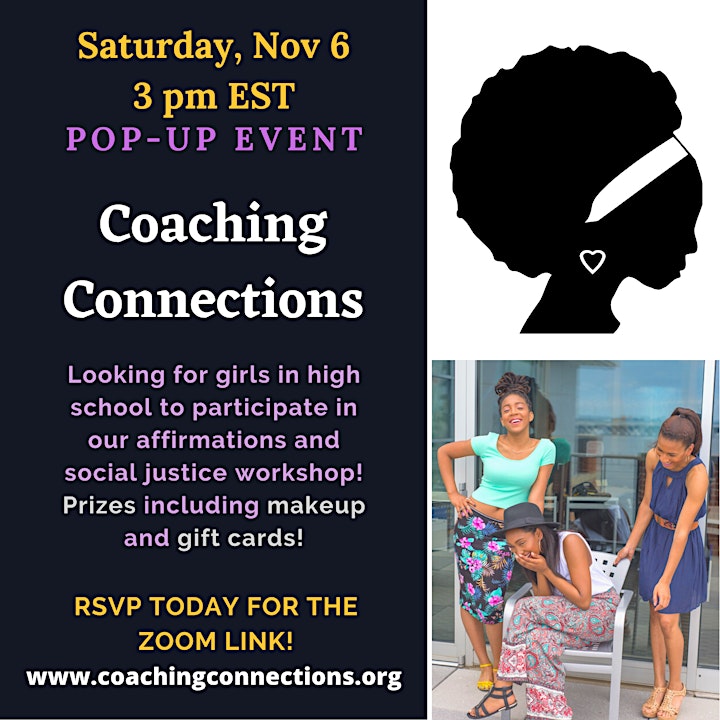 Organizer of Coaching Connections Pop Up
The IN THE LOOP Program strives to empower young people by providing resources and tools that will allow them to reach their full potential. Visit us online at www.intheloopprogram.com.