Description
Are you an Coach? Would you like to..
Meet regularly with a supportive group of Coaches?

Talk candidly about the business issues you are facing?

Get practical advice from industry leaders and other Coaches?

Explore joint ventures with other Coaches?

Make your Coaching Practice more successful?
If this is you then why not join us for the launch of CoachCafe?

CoachCafe is a networking and development event designed by Coaches for Coaches. You will spend the day in a comfortable environment learning alongside other Coaches and will leave feeling inspired, and motivated, with a take away of answers and solutions that will help you move your business forwards.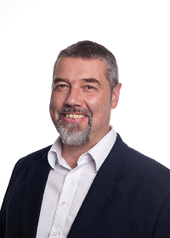 I am delighted to announce that Andy Gwynn has agreed to be Guest Speaker at our February event. I was fortunate enough to hear Andy speak for one hour at a networking event in the Midlands back in March. At the time I wasn't using my LinkedIn account; in fact I wasn't entirely sure whether I actually had one! To cut a long story short I have diligently followed Andy's advice and implemented all of the strategies that I learned during that short session and, as a result, I have transformed my business using LinkedIn. I now have almost 4000 connections and have built relationships with a highly responsive network of Coaches across the UK.
7 More Things You Need to Know About Andy
Andy is a leading Business Coach, Speaker & Author who has coached 100's of Business Owners & corporate Directors to greater profitability, more free time and successful relationships across their business and personal lives.

He has addressed audiences such as the Institute of Directors and international audiences throughout Europe and as far afield as New Zealand.

He has helped 100's of businesses to generate more sales through their use of Linkedin and is now recruiting franchisees to become world class Linkedin & social media Trainers & Coaches

Andy's flagship keynote presentations are: How to Get More Business Through Your Use of Linkedin and Re-Boot Your Neck Top Computer, Install More RAM & Delete Those Viruses Why most people know what to do but just DON'T do it!

He has been trained and spoken with some of the best speakers & Trainers in the world and his passion is teaching world class leadership, communication and sales skills.

He will challenge your thinking and inspire you to take action towards more empowering results.

He has helped client's double and triple their businesses and even helped them take their business from close to bankruptcy to selling for a million in just 19 months.
Your Venue: Norton Park Conference Centre
Norton Park is a residential conference centre conveniently located in Hampshire. The venue, easily accessible from the A34 and M3, offers the best of both worlds: it features state-of-the-art facilities while being surrounded by beautiful countryside.
Sutton Scotney, Nr Winchester, SO21 3NB
01962 763 000