Join us to learn firsthand what CDFIs and traditional banks look for when making loans to provide your business with access to capital.
About this event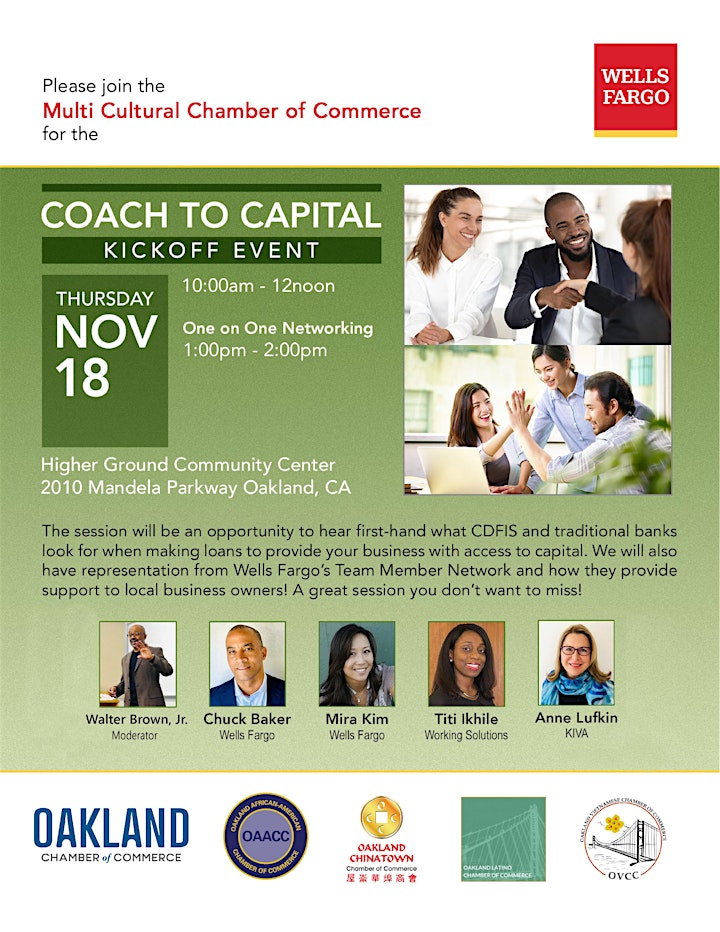 Organizer of Coach to Capital Kickoff Event
We are a private non-profit organization whose mission is to advance economic opportunity and create a favorable business environment by supporting, promoting and advocating for African American businesses.
OAACC accomplishes its mission to incubate and accelerate economic viability for small businesses in and for the City of Oakland, and its surrounding areas, in three ways:
Advocacy: Providing professional, inclusive, and relevant advocacy for minority-owned businesses in the Oakland Bay Area. Community &
Economic Development: Empowering communities of color and underrepresented and low-income communities by connecting them with employment and education opportunities.
Partnering in Prosperity: Collaborating with large corporations, government agencies, educational institutions and community and faith-based organizations to promote the creation of a strong economic environment that supports mutually beneficial and fair outcomes that sustains long business and community well-being.