Description
✯ To get a feel for what SHFT Happens looks like in practice, read this scoop written by an attendee: http://bit.ly/2nETsZm or, check out http://www.shfthappens.com/january27/ for a snapshot of the last event.
✯ ✯ ✯ ✯
More than a novel twist on co-working, SHFT Happens is an entirely new way to approach work and productivity. SHFT Happens is where we engage in ECSTATIC WORK - a freeform co-working environment where:
✯ creation expands
✯ spirit activates
✯ boundaries melt
✯ procrastination ceases
✯ creativity breaks free
✯ hope happens
✯ beauty flows
✯ rituals revive
✯ harmony resonates
Blur the borders between Work, Mind, Body and Spirit. Allow your creativity to flow. In Ecstatic Work, thinking deepens as a trance tapestry of rhythms from your subconscious weaves us together as individuals within a greater community.
✯ ✯ ✯ ✯
EVENT BREAKDOWN:
Fast track your passion ✯ Harness the power of mentors ✯ Tap into the never-ending intelligence of your unconscious mind.
FULL SHFT (09:30 - 17:30)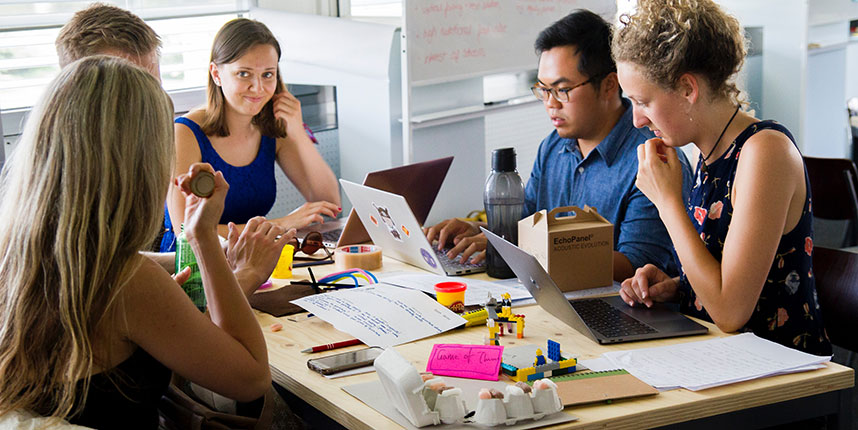 09:30 - 11:00:
Get your groove on, open your heart and tap into the intelligence of your unconscious mind with DJ JAM, ECSTATIC DANCE, a Cacao Ceremony, Pranayama and Generative Trance.
11:00 - 13:00:
Fast track your passion during individual work-sprints - time set aside for heads-down, facilitated, distraction-free productivity.
Got no passion project? Join a Yoga or Boxing Clinic instead.
13:00 - 14:00:
Lunch & Connect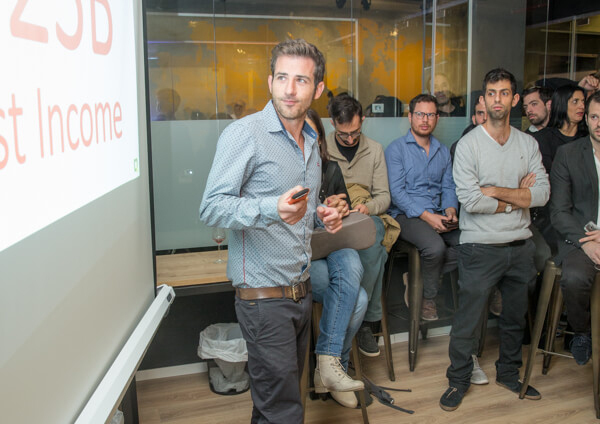 14:00 - 15:00:
Fast track your passion during individual, or a group work-sprint.
15:00 - 17:00:
Experience mentoring on steroids. Get coached by a wide range of brain and success experts who've consulted executives at companies such as ING Bank and KPMG.
17:00 - 17:30:
Forget networking! Skip the small talk, brain-couple and look beyond the naked eye. Let the music, the community and your own inner space guide you into connectivity, resonance and expression.
THIS IS NOT YOUR COOKIE-CUTTER WORKDAY!
WHO IS THIS FOR?
For freelancers, entrepreneurs, start-ups, the employed, the unemployed, the savvy creatives, and pretty much anyone with a dream.
WHERE?
At rent24's brand new TOP floor co-working space in Magna Plaza. Built between 1895-1899 in a Neo-Gothic and Neo-Renaissance style, Amsterdam's former main Post Office!
✯ ✯ ✯ ✯
PARTICIPANT'S FEEDBACK FROM OUR JANUARY SHFT
"Lots of amazing connections made and you managed to tap into everybody's way of learning and managed to reach out to those people that are either really data driven, or analytical, or abstract thinkers, but also catered to those people that are more emotional or social or have a preference for structure. It didn't matter which, and by doing to you created an environment where we could all be ourselves and really connect with each other on a very vulnerable level, and that was really behind the entire day which meant you created this great environment."
"SHFT Happens was really like a smorgasbord. All different coaches and all different approaches and all different ways of thinking and ideas and could take away what worked best for you! Every approach/coach had something new to offer and the thing about this "smorgasbord" is that you got to try all of it and put together the perfect plate that you can take away to empower your life."
"I've been to workshops like these where a lot is promised but there's not so much delivered. At SHFT there was so much offered and so much quality. The food. The people. The participants, and how it was organised really impressed me. The program was really packed which was really good because there was a lot offered, and of real value. In the morning program, we were in a different mindset and the people around me you could really connect with on a different level which was really uplifting, and then in the second part it was more inspiration and information with some quality time with the coaches and other participants."
"I really liked how the day worked, and how the coaches were together with us without separation. I think there was a huge shift as they were there with us and at that moment you could go to them and work with them without feeling that separation. You're in the same line and the same flow so that's absolutely positive and you see them as a normal human being, and see this is collaboration, as opposed "this person is going to teach me something", so this is something I took with me."
"This was the first time that I've been to anything that's focused on yourself. Usually I go to things that are more about how you can make business better, driving sales numbers, building your brand, etc. At SHFT, we started in the beginning by actively listening and then the other person was streaming. That was a really nice way to centre yourself and focus on the senses and the emotions and the smells I could visualise everything in my head and when I was doing it I was smiling and feeling great which really put me in a good state for the rest of the day. For me I realised as I took everything back to this moment and realised that things like that were a turning point in my midlife crisis and in that moment I realised that there are things that make me really unhappy, the money, and the material things aren't what I need, and this made all of the 3 ideas that I had fall into place perfectly and I felt really energised to get those going, so thank you very much."
"I really liked the day. I feel that it was such a positive experience and there was so much good energy in the room that I would like to have experienced this over four days, with one day focusing on each area. It was like a great buffet. It was like really wonderful food, but I ate too much. I loved it, and you can always scale down."
FAQs
✯ What are my transportation/parking options for getting to and from the event?
Public parking in the neighbourhood is possible at: Q-Park Nieuwendijk, Nieuwezijds Kolk 18, Amsterdam and Parking Krasnapolsky, but we encourage you to be environmentally friendly and come by bike :-)
✯ What can I bring to the event?
Bring your laptop.
✯ How can I contact the organizer with any questions?
You can email us anytime at info@shfthappens.com