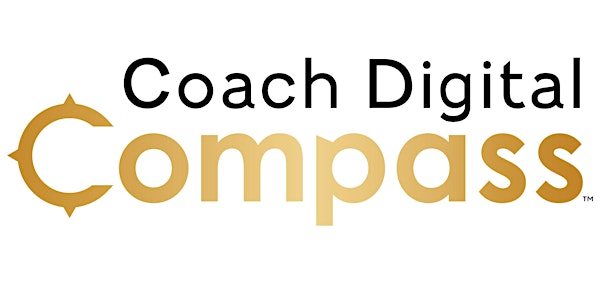 Coach Digital Compass - Puts Students on the Right Track
Join us to learn about CDC a Solution for Instruction, Acceleration, Remediation putting students on the right track to success!
Date and time
Tuesday, March 21 · 9 - 10am PDT
About this event
Help Your Students Get on Track & Stay on Track!
Coach Digital Compass offers instruction with the latest State Standards providing Powerful resources for teachers and learners.
Tired of looking for state standard specific content for your students? We have what you need - Coach Digital Compass (CDC). This is the ultimate teaching toolbox with classroom proven instruction for students in grades 1-8. CDC can provide targeted instruction for on-level learning and instruction for acceleration of unfinished learning where remediation may be needed.
The focus of this seminar is on effective, innovative instructional strategies specifically for catching up students who have fallen behind in ELA or Math. Coach Digital Compass is the all-purpose tool to help teachers get students on track and keep them there. Explore "just in time" remediation, teacher-friendly ways to pinpoint gaps in students' learning, and a wealth of resources for targeting your instruction to meet the varied needs of your students.
During this 35-minute webinar we will walk through all the CDC resources:
Instruction and practice in over 4,500 lessons aligned to the state standards
Supports instruction for on-level learning, plus acceleration and remediation all in one
Intuitive digital interface
Standards-based content in Coach Digital Compass® enables it to be used independently by students or in class with teacher-led instruction
Catch Up with Coach feature to support accelerated learning
Actionable reporting identifies student knowledge gaps and recommends additional instruction and practice
Assessment Builder offers the power and flexibility to build custom assignments to meet your classroom needs.
Listen in on a ZOOM meeting with other teachers, schools, and district leaders, Math Directors, Curriculum Directors, Title I Directors, and Instructional Coaches for grades 1-8. Q&A at the end!
About the Presenter-
Scott Green with a B.A. in Secondary English Education (1995) and a B.A. in Mass Communications (1992), both from the University of South Florida has been in the field of education for more than twenty years and served in a variety of capacities, some of which include: secondary educator, team lead, and Instructional Coach. Within these roles, he has supported and mentored teachers with their instructional practice strategies, designed professional development, and facilitated district workshops for the district. Scott is currently employed with School Specialty as a Curriculum Specialist representing products for early reading, math, language arts, and social studies.
About the organizer
With the combination of trusted brands from EPS®, Coach®, and FOSS®, you'll find solutions for every K-12 classroom challenge—from reading intervention and vocabulary instruction to targeted practice and standards-mastery for math, science, and language arts—both in print and online.