Description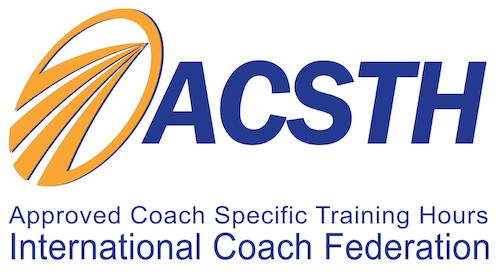 Fundamentals of ICF Coaching Ethics and Core Competencies
▪ Learn and identify the essential components of coaching ethics and core competencies through lecture, case study review and group work
▪ Review history of the coaching profession and the scope of practice. Lecture and discussion will integrate class conversations as it related to ethical considerations
▪ Introduction to Motivational Interviewing (MI) to include but not limited to; the history and objectives of MI, the SPIRIT of MI, the four fundamental processes of MI and introductory MI communication skill set
▪ Overview of Life Coaching in 3D, a unique sequential tool, created by LCIA, to support the momentum of change
Preparation and Delivery Through Practicum Work
▪ Individual coaching practicum work with fellow students. Guidance, supervision and feedback will be provided by the trainers (65% of class consists of this hands on training)
▪ Introduction to group coaching to include establishing guidelines, group formation dynamics and actual practicum work throughout the course
▪ Utilization of coaching assessments
▪ Overview of necessary administrative protocols, forms and record keeping with consideration of coaching ethics
▪ Identify and set professional goals as it pertains to coaching niche or current and/or new vocation
Delivery/Outcomes
▪ Demonstrated understanding of ICF coaching ethics, core competencies
▪ Accrual of hours towards ACC credentialing
▪ Demonstrated competency of introductory Motivational Interviewing skills
▪ Observed competency of student that reflects basic and fundamental coaching skills and core competencies
▪ Opportunity and time available for questions and considerations for student process.
▪ Individualized concentration for student development.
▪ Coaching proficiency that will support student mentor coach training and client work
▪ Resources for professional business development
Date and Time
Location
Hampton Inn and Suites San Antonio-Airport
8902 Jones Maltsberger Rd.
San Antonio, TX 78216