Tips for bettering communication in our romantic relationships.
About this event
One of the biggest challenges we face in our romantic relationships is navigating communication. When we struggle to express ourselves, and hear the expressions of our partner(s), it's easy to get caught in a loop of disappointment, frustration, and hurt. In this LIVE Q&A, Dr. Jamie Goldstein will answer your questions on ways to improve communication with romantic partners.
This event is inclusive of and open to folks of all gender identities, sexual orientations, and relationship configurations.
In this Q&A, Dr. Jamie Goldstein will answer questions like:
What's the best way to de-escalate when an argument gets heated?
How do I communicate my boundaries and needs both physically and emotionally?
When is the best time to share your frustrations?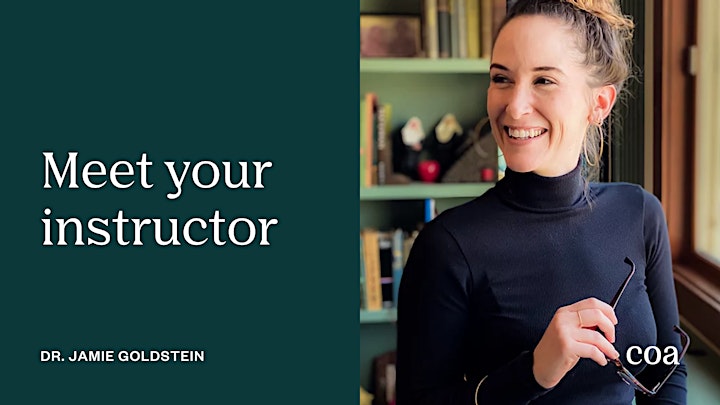 Who's leading this Q&A? Dr. Jamie Goldstein ✨
Dr. Jamie Goldstein is the Therapy Experience Lead at Coa, where she humanizes the experience of connecting with a therapist by acting as your personal therapy match-maker. As an actively practicing psychologist, she brings in the foundational pillars of real human connection, authenticity, and language to the processes of finding the right therapist for you.
In an attempt to answer as many questions as possible, Dr. Jamie will share responses based on popular themes and most frequently asked questions. While you may not see your specific question, keep your eyes and ears peeled for themes that relate to your personal experience.
Organizer of Coa Live Q&A: Romantic Relationships & Communication