Co z vás (ne) dělá buddhistu - cyklus jedenácti setkání
About this event
Co z vás (ne) dělá buddhistu je název nejen poměrně známé knihy, ale také cyklu jedenácti setkání, během kterých se zaměříme vždy na jedno téma, které formuje buddhistický pohled na svět a přístup k životu. Rádi uvidíme nejen ty, kteří Dharmu (Buddhovo učení) praktikují, ale také ti, kteří se za buddhisty nepovažují, ale chtěli by se o této filosofii něco dozvědět. Volně inspirováno knihou Approaching the Buddhist Path , ve které Jeho Svatost dalajlama přibližuje tradiční učení západním studentům s moderním vzděláním.
Témata jednotlivých lekcí:
Úvod: (tibetský) buddhismus a jiná náboženství – co jej činí specifickým
Mysl a mentální faktory
Život, smrt, reinkarnace
První Buddhovo učení: čtyři pravdy vznešených bytostí I.
První Buddhovo učení: čtyři pravdy vznešených bytostí II.
Věci nejsou tak, jak se zdají: dvě pravdy, konvenční a absolutní
Existuje nějaká jistota? Tři klenoty útočiště
Tři principy cesty: je nutné vzdát se světa?
Rozum i důvěra: duchovní učitel
Srdce otevřené všem: soucítění a bódhičitta
Z teorie k praxi: jak to vše uplatnit ve vlastním životě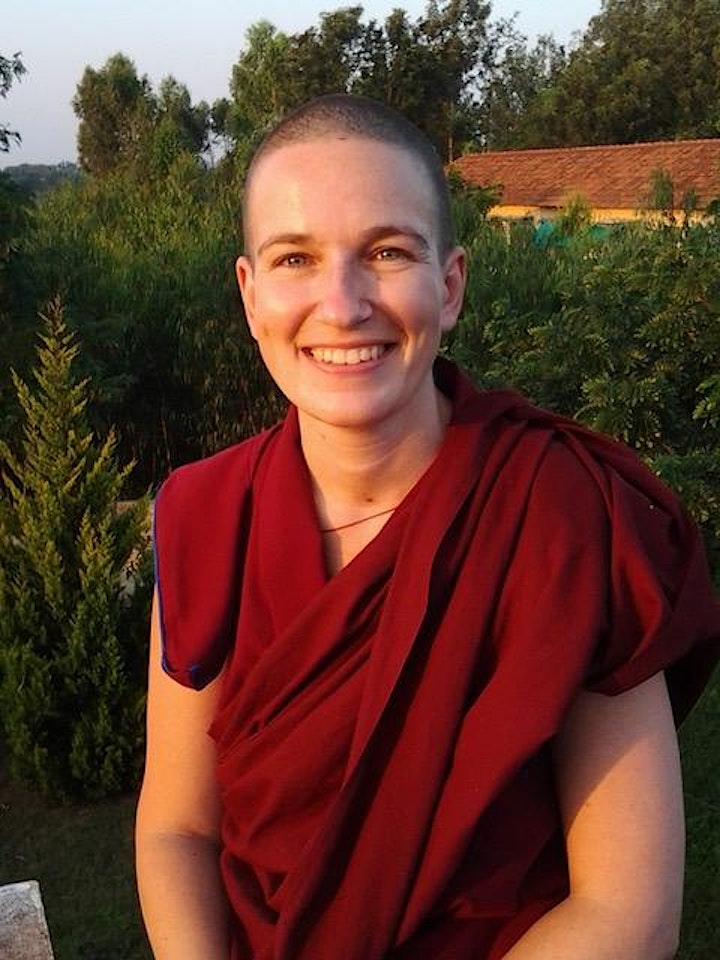 Kurz povede ctihodná Tenzin Palmo, buddhistická mniška českého původu, absolventka Pedagogické fakulty v Praze a lektorka v jazykové škole přijala mnišské sliby v tibetské buddhistické tradici od Jeho Svatosti dalajlámy v roce 2012. Poté absolvovala tříletý Základní program buddhistických studií v italském Istituto Lama Tzong Khapa a sedm let žila a studovala podle v tibetském exilovém klášteře Kopan v Nepálu (geše curriculum školy Gelug) Působí také jako teaching assistant Základního programu buddhistických studií v Jamyang Centre v Londýně.