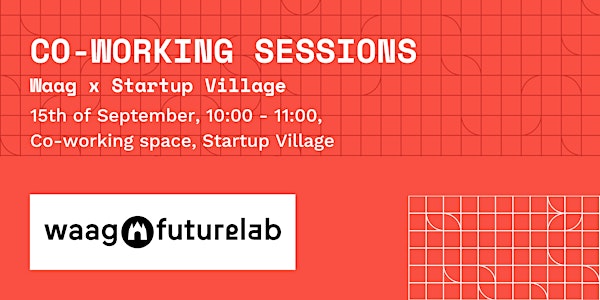 Co-working Session: De Waag
Co-working Session: De Waag x Startup Village
When and where
Location
Startup Village 608 Science Park 1098 XH Amsterdam Netherlands
About this event
How technology creates an inclusive future!
Technology is not neutral. Waag reinforces critical reflection on technology, develops technological and social design skills, and encourages social innovation.
Waag works in a trans-disciplinary team of designers, artists and scientists, utilising public research methods in the realms of technology and society. This is how Waag empowers as many people as possible to design an open, honest and inclusive future.
About Waag
Waag Futurelab contributes to the research, design and development of a sustainable, just society
By collectively researching emerging technology, and questioning underlying cultural assumptions;
By experimenting with and designing alternatives on the basis of public values;
By developing an open, fair and inclusive future together with civil society.
Read more here.
About Startup Village
Startup Village is the Hub for AI and Quantum that connects Science, Talent and Business.
Startup Village started as a bold idea, "let's place some second handed sea containers and make this a unique sight". Together with Amsterdam Science Park, UvA Ventures Holding and Julius Taminiau Architects, the idea became reality. It has now turned to a vibrant community of AI & Quantum Computing startups.