Description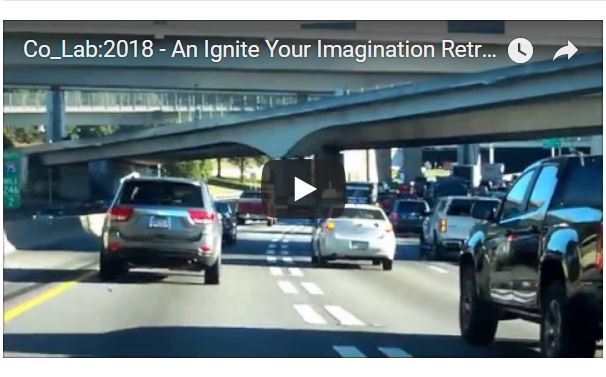 YOU ASKED - WE LISTENED
New Date Alert: Co_Lab 2018 will take place Saturday 11/25/17, same time same place. Also added; Networking Mixer, 11/24/17, 7 PM in the hotel's restaurant Harvard on Main.
It's time to build bridges and at Co_Lab:2018, an Ignite Your Imagination Retreat for women entrepreneurs, you will spend an entire day learning, planning, strategizing, and implementing in order to take your businesses to the next level. During this year of collaboration, cooperation, and communication, VKI Personal Development is committed to guiding our clients through the intricate labyrinth of business success.
Spend an entire day with the Resident Holistic Health & Life Coach on Night Watch Expressions WRFG 89.3 Atlanta, Versandra Kennebrew, as she teaches success mapping strategies that help you pinpoint the next steps on your professional path, Identify what may be stopping you from moving forward, and collaborate to rise up as a servant leader.
Your Retreat Itenary

9:00 AM - Welcome & Introductions
10:00 AM - Feeding Your Body for Success: Breakfast
11:00 AM - Social Media Made Easy for Business
1:00 PM - Co_Lab Lunch
2:00 PM - Starting Your Day with Power: Invoking The Mastermind
3:00 PM - Creating Your Daily Rituals: Power Moments
4:00 PM - Nu Networking: Managing Your Contacts
5:00 PM - Fertilizing Your Miracles: The Gratitude Factor
6:00 PM - Co_Lab Dinner
7:00 PM - Creating Win-Win Opportunities
8:45 PM - Circle of Light
Retreat attendees will leave revitalized, with tools and resources necessary to close out 2017 and step into 2018 with power and purpose.
Contact Hotel Indigo for room reservations. Hotel stay is not required to attend Co_Lab:2018. Pre-registration is mandatory by midnight November 23, 2017. Registration for the Social Media Made Easy for Business workshop only is $30. Contact the organizer to register for ala carte.