Description
StartOut New York and ADP are proud to present an evening of discussion on what it takes to find a co-founder and flourish together. We will hear from successful entrepreneurs who have started ventures with one or more co-founders and learn from their wisdom what are the advantages and potential pitfalls of this type of partnership.
Agenda:
6:30 - 7:15pm: Registration, Light Food, Drinks and Networking
7:15 - 7:30pm: Introduction and Welcome
7:30 - 8:15pm: Panel discussion
8:15 - 9:00pm: Networking and goodbyes
Meet Your Panel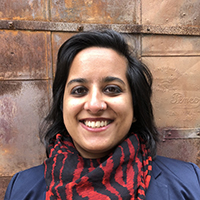 Moderator: Puja Singh, NYC Programming Board Member, StartOut
Puja is currently Director of International Business at Roland Foods and formerly a co-founder and COO of Sweet Technology Inc and Sweetist. She has an extensive career building businesses from the ground up and becoming expert in business development, change management, and customer success. She spends a considerable amount of time mentoring and advising new start ups.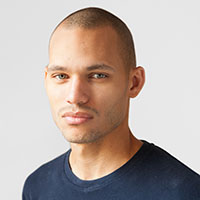 Justin, Stewart, Co-founder & CEO, CherryPick.ai
Justin is co-founder and CEO of Cherry Pick. As a fashion model turned data science entrepreneur, Stewart has developed a deep passion for using social media data to enable novel customer experiences. After pursuing a PhD in Economics, Justin built machine learning products for five years, focusing on natural language processing, predictive analytics, and social media.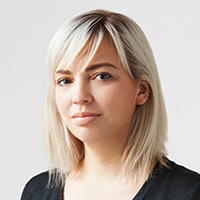 Melissa Munnerlyn, Co-founder & CEO, CherryPick.ai
Melissa is co-founder of Cherry Pick. Melissa built her career founding marketing organizations for multiple fashion and beauty e-commerce startups. Her expertise in marketing, sales, and business development provides the implementation level detail to build product customers love and actually use.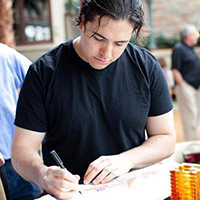 Jordan Weiss, Co-founder, LGBTQutie
Jordan has a demonstrated history of working in the consumer technology industry as the Co-Founder of a successful startup. He is skilled in negotiation, public speaking, organization and management. Jordan has had an extensive background in wellness, personal training and mixed martial arts for 15 years. Jordan uses his skills of discipline and diligence that he acquired through these experiences to effectively run LGBTQutie. Jordan is a graduate of NYU School of Continuing and Professional Studies and has been an experienced entrepreneur for over 6 years.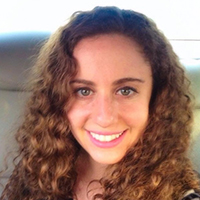 Rachel Kimelman, LCSW & Co-founder, LGBTQutie
Rachel has a background as a Licensed Psychotherapist with vast experience obtained from 10 years working in the field of mental health. She received a Master's Degree from Columbia University School of Social Work and a Bachelor's Degree in Psychology from SUNY Stony Brook. Working with people has allowed Rachel to sharpen her skills of empathy, in order to better understand the needs of the consumer. Rachel is a visionary with over 6 years of experience as an entrepreneur. Her strengths include building strategic partnerships, content creation, fundraising and creative branding.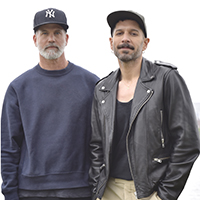 Jon Moore & Jason Pazmino, Co-founders, Loyal Brands LLC/Gay Beer
Designed to speak directly and authentically to a more diverse consumer market, Gay Beer is intended to honor the rich heritage of the LGBTQ community's past while recognizing the diversity and integrity of the community's present. Loyal Brands intends to recognize and represent this powerful consumer base of beer drinkers through an approach that is currently unavailable in the beer market.
As beer drinkers and members of the queer community, co-founders and co-creators Jon Moore and Jason Pazmino are two guys who have been drinking beer in Brooklyn for a long time. Long enough to be finished waiting for someone else to customize a beer specifically crafted for them, the diverse community they love and the community's allies. Loyal Brands was established to create quality products that hold the potential to impact people and shape community through simple acts of enjoyment.
By taking part in this event you grant StartOut and its affiliated StartOut Chapters full rights to use the images resulting from the photography/video filming, and any reproductions or adaptations of the images for fundraising, publicity or other purposes to help achieve the group's aims. This might include (but is not limited to), the right to use them in their printed and online publicity, social media, press releases and funding applications.