Sales Have Ended
Ticket sales have ended
Visit our website for awesome startup videos, upcoming events, opportunities and much more: https://BostonNewTechnology.com
Sales Have Ended
Ticket sales have ended
Visit our website for awesome startup videos, upcoming events, opportunities and much more: https://BostonNewTechnology.com
Description
21+. Join us to:
Hear tips on finding Co-founders from experts

Pitch your startup to the audience

Meet and Network with Founders looking for Co-founders

Enjoy pizza, veggies, fruit, beer, wine, soda, juice & more
Register at least 2 days prior to save 50%. Only $15!
To save on tickets and enjoy exclusive benefits, purchase a BNT VIP Membership.
Experts: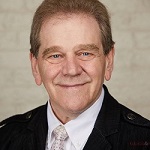 Tom Maloney - Founder at PreStartUp, Neuro-Linguistic Programming Coach at Climbing the Success Ladder
Tom Maloney began his personal journey to success in his early teens, when he first studied creative meditation for goal achievement with the Silva Method. Since that time, he has, through numerous disciplines, added to his toolkit while assisting others along their path to achieving their dreams. His passion for studies in the field of personal development led him to achieve his own personal dream - teaching and empowering others through the Meditation for Intuitive Awareness Program. A Master Practitioner of NLP and a Certified NLP Coach, Tom has dedicated his life to building viable futures from the inside out.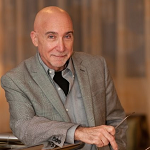 Chuck Goldstone has been a communications, media, and message guy for as long as anyone can remember--- a nationally recognized radio commentator, author, entrepreneur, mentor, and authority on story and the strategic process. He was founder of !deaworks | !deaCorporation of America, New Venture Institute, and Chuck Goldstone | Strategies and Stories, helping both startups and global giants find their voice and their story, to guide them in telling others what they do and getting audiences of investors, markets, and other stakeholders to listen and care. Through his game-changing workshops and individualized mentoring, Chuck has helped thousands of individuals and organizations in the US and aboard stand out, grow, and prosper.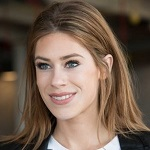 Bernice Galebach - Co-Founder / Business Development at The Pond
The Pond is a matching app for entrepreneurs to find cofounders & team members, as well as startups to join! Our app saves entrepreneurs time and hassle by curating high-quality matches through targeted criteria and detailed profiles. If you're looking to expand your startup team, or to join a new venture, check out The Pond!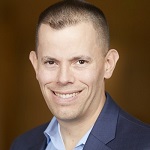 Chris Requena - Lead

Organizer

,

Boston New Technology
and
BDR, CapeStart
Chris is an app/software innovator, business grower, community builder and people connector. Since 2011, Chris has led the tech and startup group, Boston New Technology, growing it into one of the largest in the world. BNT is a network of 14 meetup groups that reach 50k members! BNT startups get extensive publicity and support from the community at monthly events and via BNT's network. Chris works in business development for CapeStart, which offers the best value for enterprise-class software, app and web development services. See CapeStart's free $5k new client offer below. Chris greatly enjoys collaborating with clients and users to design and build innovative solutions that solve problems. Chris also co-founded hubEngage, a platform for employee communication and engagement. Follow @CERequena @BostonNewTech @CapeStart
Brought to you by: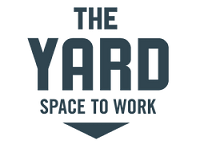 The Yard: Back Bay - Coworking, dedicated desks, and private offices in the Hancock Tower. The Yard offers flexible, month-to-month memberships for entrepreneurs and creatives across Boston, NYC, Philadelphia, and DC. Members have access to high-tech conference rooms, lounges, monthly events and hundreds of business amenities. Sign up for a tour and get a FREE week trial here!

CapeStart offers the best value for robust software and app development services, as well as data preparation services, for machine learning and AI. Our 275+ experts in design, development, testing, DevOps and product support, have delivered and maintained over 125 projects for clients. We specialize in building scalable web and mobile applications, machine learning solutions, ecommerce websites, search engine optimization and online payments. CapeStart is offering $5,000 in free services to new clients! To learn more, contact CapeStart BDR, Chris Requena, at: Chris "at" CapeStart.com

BooksTime: Hassle-Free Bookkeeping! BooksTime is a leading national bookkeeping service that solves a common problem: many entrepreneurs get bogged down in back-office tasks, so they don't have time to focus on growth. BooksTime clients get their own dedicated bookkeeper: a responsive and highly qualified expert who takes care of all monthly accounting & bookkeeping needs, using the latest automation tech to ensure accuracy. BooksTime offers specialized services for startups, e-commerce, and financial services companies. Contact us to schedule a free consultation at 888-90-BOOKS or contact@bookstime.com. Follow: @BooksTimeInc www.BooksTime.com

Ink'd Stores is a promotional marketing firm specializing in helping businesses of all sizes solve their marketing puzzles. Our service is one to one, which allows us to listen to your promotional needs and deliver solutions. More than having 'something to hand out', Ink'd Stores creates meaningful employee, customer and prospect engagement opportunities through deep industry knowledge and care. A few nice benefits include: No minimums on apparel and hats, On Site, 100% Self-Produced Production, Local to Boston, Ship Anywhere, Retail Storefront in Mansfield Crossing to see, feel and touch 7-days a week. Contact Jay Sapovits at jay "at" inkdstores.com or 774-266-2391 or visit us in person.
Agenda:
6:00 - Networking over pizza, veggies, fruit, beer, wine, soda, juice & more
6:30 - Welcome & Announcements
6:40 - Expert Tips for Finding the Best Co-founders for You with Tom Maloney, Chuck Goldstone, Bernice Galebach & Chris Requena
6:55 - 30-Second Pitches by Attending Founders
7:15 - Networking for Co-founders
Directions & Parking:
The Yard is located on the 6th floor of the Hancock Tower at 200 Clarendon St, Boston, MA 02116 (Google map).
Public Transportation:
The Yard is only 2-3 blocks from either the MBTA Green Line Copley Station or Orange Line Back Bay Station.
Parking:
These garages offer $10 parking after 5 pm (click/tap for Google maps):

• 100 Clarendon Garage at 100 Clarendon St
• Dartmouth Street Garage at 126 Dartmouth St

• Back Bay Garage at 87 St James Ave

Also: LAZ The Clarendon Garage is $12 after 4 pm at 400 Stuart St

Upon Arrival:
Show photo identification at our check-in desk in the lobby at 200 Clarendon St, to pick up your name tag and security badge. After entering the security gates, walk to your right until you see the escalator on your left. Take it up one level, walk to your right and take the elevator, that is through the doorway at the end, to the 6th floor. When you exit this elevator, The Yard entrance will be on your left.
Attendance Terms:
BNT is dedicated to providing a harassment-free and inclusive event experience for all members/participants. To attend, event registrants agree to these Attendance Terms, which are summarized on the registration page for this event and in the confirmation email sent to registrants.
By registering for this event, you agree to share the information you submit with Boston New Technology and to be contacted by this party.