Description
Let's get together and play some dodgeball! This is a massive pick-up game where teams are formed on the spot whether your a solo player or joining with friends. Typical turnout is between 40 and 60 players. We'll be forming multiple teams playing a round-robin format and then one massive two-team BATTLE ROYALE at the end. Don't worry, these are softer vinyl 'non-sting' balls that don't have the concussive power of the old big red playground ball that would give you an anxiety attack today. The only thing that gets hurt will be your pride. Invite your friends. Invite your enemies. Bring PLENTY of water and prepare yourself for TWO FULL HOURS of play. It'll be the best 'terror cardio' workout of your life. All participants must be at least 16 years of age to play.
PARKING: Free parking is available in front of Holiday Park Gym, located at 1200 G. Harold Martin Drive, Fort Lauderdale, FL. Just walk past the gym and you'll see the roller hockey rink behind it. Please bring your Event Brite ticket to the event or show proof of payment via the app.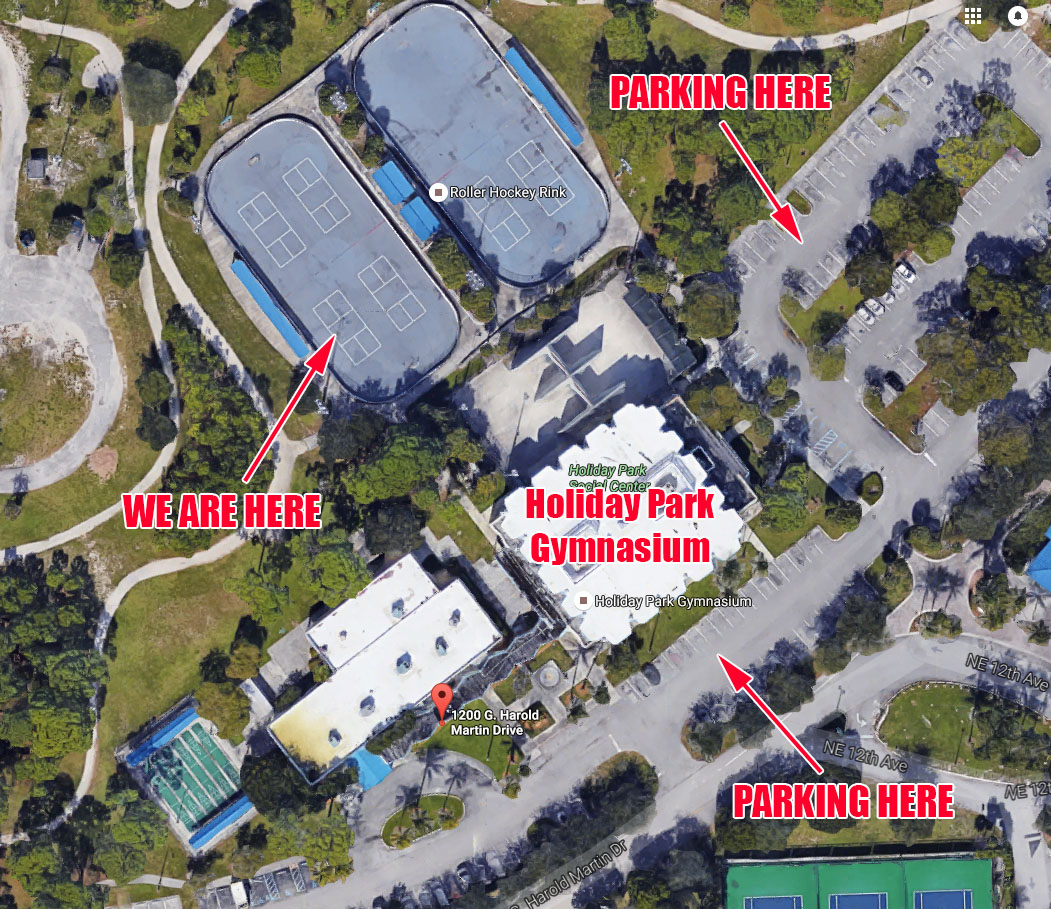 This event is being sponsored by ATTRACT-ATHLETIC. Find us online for more events at:
www.Attract-Athletic.com
NOTICE OF ASSUMED RISK:
Meetup, Inc. and Attract-Athletic do NOT maintain health, auto, home, life or other insurance policies applicable to members of Attract-Athletic. This is a notice to you that risks associated with you and your guests participation in Attract-Athletic events are solely your responsibility. Attendance at an Attract-Athletic event is your acknowledgement that you assume all risk and that you release Attract-Athletic and members of Attract-Athletic from any and all liability for personal injury, property damage, or death. Attract-Athletic urges members to obtain insurance BEFORE participating in Attract-Athletic events.
FAQs
Are there ID or minimum age requirements to enter the event?
Yes, participants must be atleast 16 years of age to play.
What are my transportation/parking options for getting to and from the event?
There's free parking directly in front of Holiday Park Gymnasium
What's the refund policy?
You can be refunded in full if you cancel 48 hours before the event (Friday night)