Description


Co-Creation Medicine Wheel
(Limited to 6 Participants)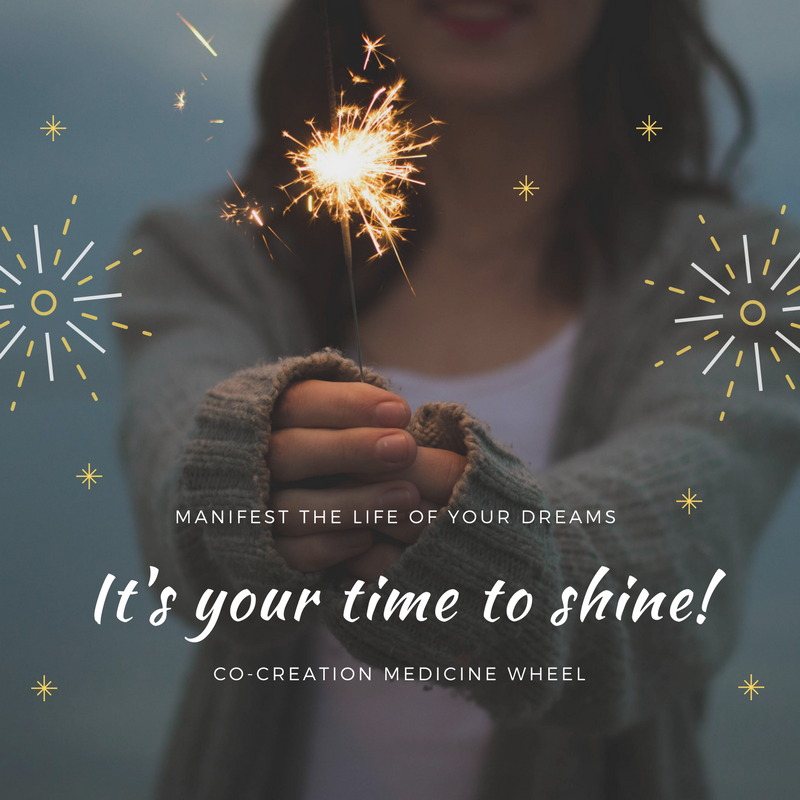 It's your time to shine!


Co-Creation medicine wheels are here to help you:
Manifest a new reality.

Tap in to the power of collective consciousness.

Release the mental blockages that stop you from reaching your wildest dreams.


Manifest a partner, the house of your dreams, a trip around the world or clarity.


Call upon health, strength or wisdom.
Whatever it is that you may want or need is there waiting for you.


When we create by ourselves we are powerful, when we co-create with others, miracles occur and paths of life are changed, the code of the divine matrix is altered and we go back in to the source, the fluid of love, the greatness and magnificence of life, the connection with the spirit and the non-duality of unity within humans.


Everything is possible, change your
thoughts

and change your reality.



Change your vibration and live in complete trust that all is well.


It will be an honor to co-create with you.
Wendy


Note: Some medicine wheels may last 4.5 hours, please plan accordingly

Bring snacks to share and dress comfortably.