Description
Want to get a good night's sleep?
Wish bedtime was easier?
Join Children's Counsellor Liz Taverner to:
Learn how to work with your kids to co-create magical guided meditation journeys to help them sleep

Leave with a practical guide to help you

Discover the healing power of the creative mind

Enjoy experiencing a guided meditation yourself

Improve your connection with your child

Find out the science behind the benefits
*Talk for parents/guardians. No children please*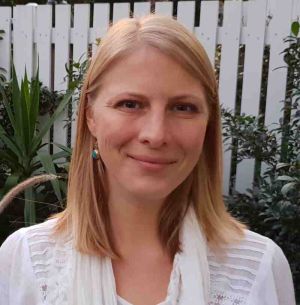 Liz works with Creative Therapies in her practice because they allow children to communicate, express and explore themselves symbolically, with more than just words, in a fun, playful, imaginative and powerful way.
Liz also provides directive, creative coaching to help kids build skills of mindfulness, confidence, resilience and self-regulation.
Liz is a qualified, PACFA-registered Counsellor specialising in Creative Therapies. She previously worked with children for many years, including as a kids yoga teacher, the head teacher of a kindergarten, a behaviour therapist and an English language teacher. She has also worked as a Wellbeing Mentor in a high school, a Counsellor with young adults at a mental health clinic, a Lifeline crisis supporter and a Resilience Coach with Resilience in Kids.
More events from Lotus Centre
Manefesting your dreams HERE
Reiki Energy Healing Certificate Level 1 HERE
Reiki supervision and ongoing training HERE