Description
Start your coaching career in Hong Kong by attending an introduction to Co-Active Coaching. Find out why CTI was the first accredited program (ACTP) recognized by the International Coach Federation (ICF) and is still the world's most respected coaching program.
The gold standard of coaching
The Co-Active Coach® Training program is the only coach training program based on the Co-Active Model - a tried-and-true approach that provides a powerful process for engaging with others and is supported by current scientific research. Our coaching program is built on the cornerstone that we all have untapped potential and possess the capacity for knowing what is best for ourselves.
In our performance-rewarding environment, it's easy to lose sight of the how essential, deep listening, intimate connection, and self-awareness are– this is what informs and inspires what we do, restores us and gives our lives fulfilling meaning. The Co-Active Coach delivers value by being authentic, supporting and empowering individuals to operate from their best self and inspire that in others.
Times are changing as the world becomes more and more complex and yet smaller. The need for us to work together to lead effectively is urgent. Relationship intelligence is suddenly paramount to success.
For the past 20 years, we've trained tens of thousands to balance the "being" and the "doing" and have seen firsthand how our Co-Active Model catapults individuals and organizations into both higher achievement, more fulfilling relationships, and satisfying lives. Transformational change is our business. We want to live in a world that works for everyone and where people know that who we are is as important as what we do.
From this introductory afternoon session you will:
* Understand what Co-Active Coaching is
* Observe a coaching demonstration by a Master Certified Co-Active Coach
* Be able to apply at least three core Co-Active Coaching skills immediately after the training
* Learn how the skills can be used in your leadership at work and home
* Be able to begin your Co-Active Coach training in Hong Kong
* Network with other like-minded professionals and Co-Active coaches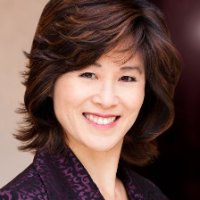 About the facilitator of this workshop



Joni Mar, CPCC, CNTC, MCC
Executive leadership and corporate team coach
CTI Senior North American faculty member
Master Certified Coach
Event details:
Location:
Home of the ICF HK Chapter meetings: The Growth Space | 1302-3 Car Po Commercial Building, 18-20 Lyndhurst Terrace, Central, Hong Kong
Time
Monday, June 11, 2018 from (5:30 PM Register) 6:00 to 9:00 PM (HKT)