Description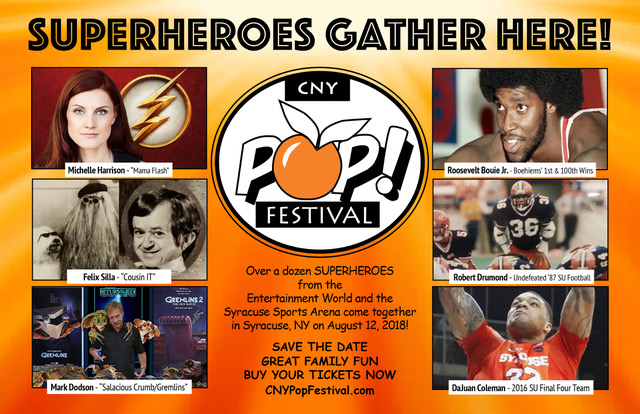 The CNY Pop Festival bonds Great Guests from the Sports AND Entertainment worlds, with Great Food & Great Local Businesses for an event to showcase our wonderful community of Central New York! Guests will include Syracuse men's basketball & football alumni, & entertainers connected with The Flash, Addams Family, Power Rangers, Gremlins, & Star Wars.
Children 5yrs or younger are FREE!
See http://CNYPopFestival.com for more info on our ONE-DAY ONLY FESTIVAL!