CNE-2 - Real Estate Negotiation Training for Buyer's Agents - Fort Worth, T...
Description
CNE2 - Buyer Suite Courses (Advanced Buyer's Agent & Mastering Email Negotiations Courses)
** Latest research shows that email is the least effective way to communicate. And yet every single real estate agent is expected to negotiate by email. Learn how to maximize your effectiveness, and avoid pitfalls when you negotiate by email.
Standout against other agents when you tell prospective clients they're working with a "Certified Negotiation Expert."
Day 1
As a buyers agent, learn to provide greater protection for your buyers!
Attract more buyers by offering greater value as a trusted advisor.
Use a Buyer Offer/Counter Offer Worksheet to greater credibility and success.
Develop an effective offer price to improve the odds of success in your negotiations.
Persuade your Buyers not to low ball the seller.
Learn how to set your client's expectations to eliminate disappointments blamed on you
Day 2
Understand and explain the various communication modes for negotiating
Explain and demonstrate the principles of effective written communications in real estate negotiations
Understand and utilize the four (4) basic written communication skills necessary for effective written negotiations
Explain the advantages and disadvantages of written negotiation approaches utilized in different types of real estate transactions, including short sales and REO's
Describe the significance of synchronous & asynchronous communications during the negotiation process
Understand how integrative outcomes grow as the parties become more aware of information and options
Learn how to build trust in negotiations to enable collaboration, problem solving, and integrated solutions
ABOUT THE REAL ESTATE NEGOTIATION INSTITUTE
We're now up to 57,500 graduates from our CNE classes.
Since 2005 we've been training real estate agents on negotiation principles learned from hands-on Fortune 100 experiences, Harvard, Wharton, and Oxford Negotiation Training, and thousands of real estate transactions.
Would you like to become a Certified Negotiation Expert?
Listen to what our students say...
1. They get more offers accepted in multiple buyer scenarios.
2. They handle difficult personalities while remaining calm and in control.
3. They develop creative solutions for situations they would have thought impossible.
4. They feel more confident from researching and planning before entering negotiations.
5. They recognize 10, 20, 30 or more negotiable situations which they were blind to in the past.
Testimonial:
"I wanted to let you know that I truly enjoyed your class. I have been a Realtor for the past 6 years and a prosecuting attorney for 21 years before that. I am also a certified mediator. Your class provides exceptional tools to real estate professionals whether or not they have a background in negotiations. This class was both a great foundation for those learning the necessary skills and also a wonderful refresher for the more experienced practitioner. I would highly recommend it to everyone!"
Ann Garriott
JD, GRI, e-Pro
The CNE class helps agents of all levels earn higher commissions, increased referrals and win new listings.
Quickly Win Trust & Manage Client Expectations ✓
Tame Aggressive Opposing Agents ✓
Create Strategies that Get Lenders on Your Side ✓
Develop Non-Traditional Plans That Close Deals Faster ✓

Questions? Call: 888-243-7364
---

This Class Gives You:
∙ 12 CE Hours
∙ The CNE® Designation
∙ Negotiation Scripts
∙ Live Class Role Playing
∙ Workbook and Listing Worksheets
∙ 24/7 Access to Online Class Materials
∙ Membership to Our Private Facebook Group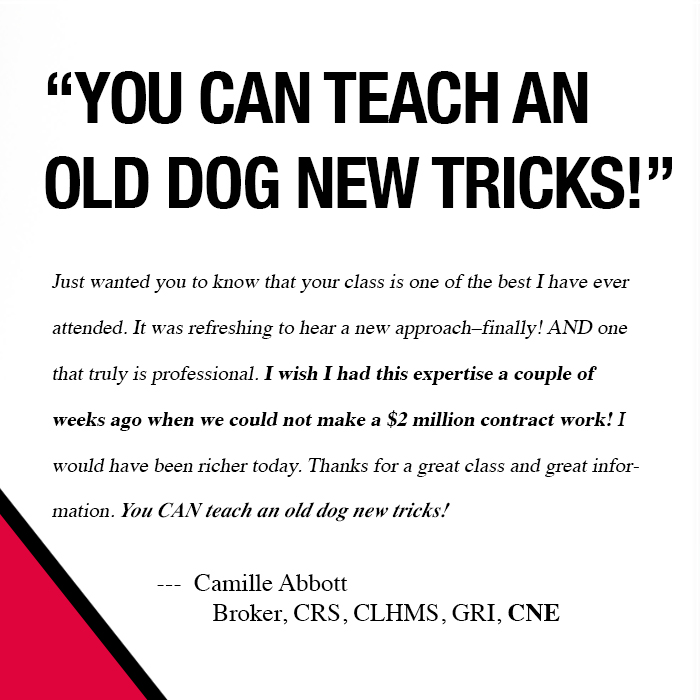 Your Instructor: Mike Everett, MCNE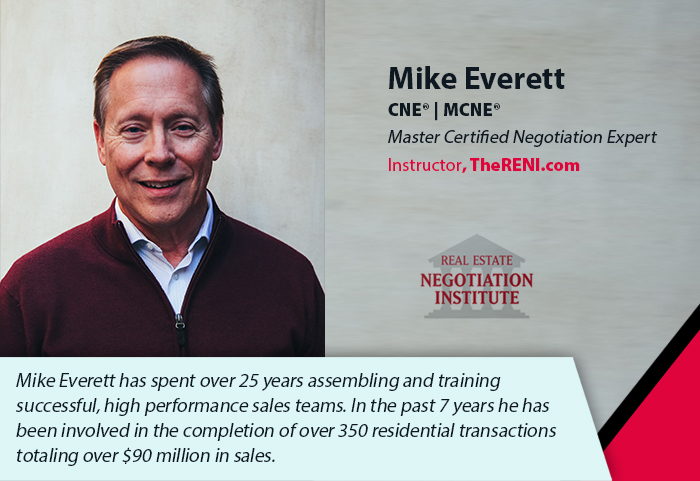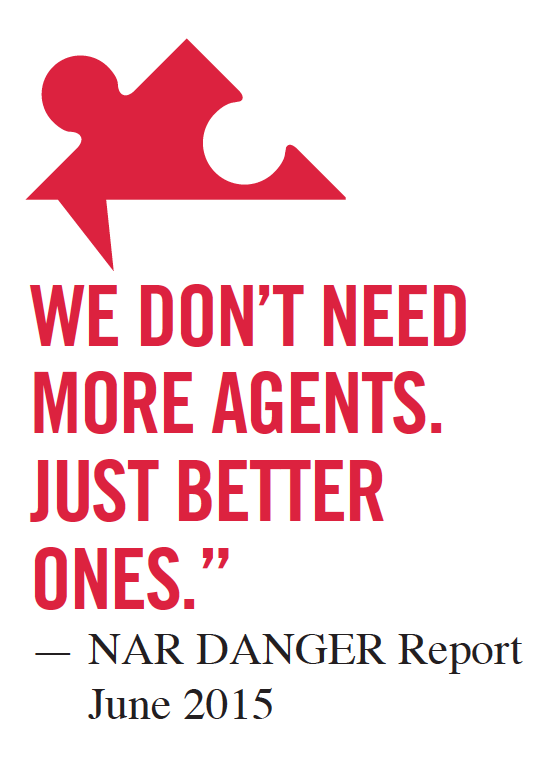 CNE Graduate Testimonials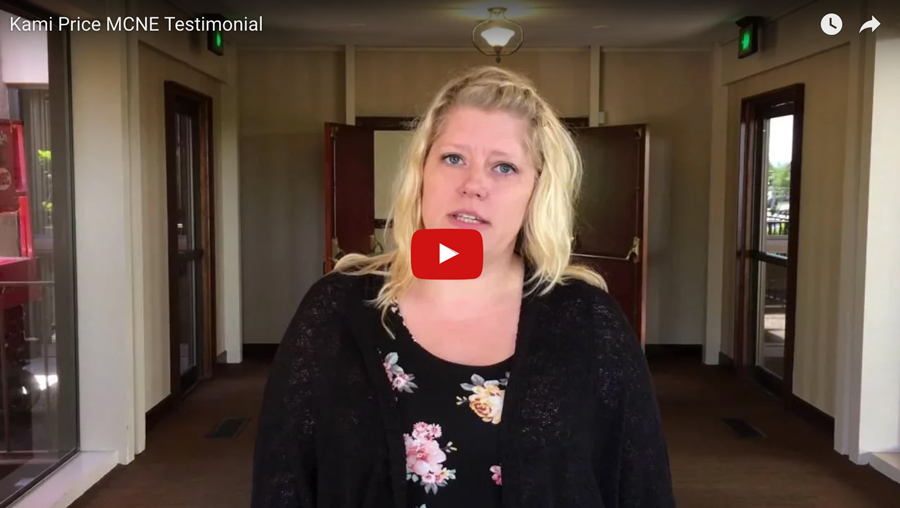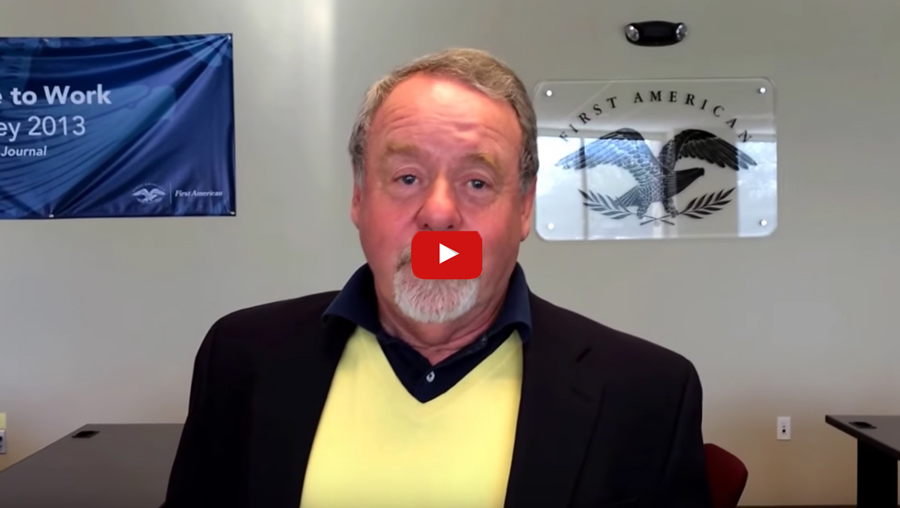 FAQs
What's the refund policy?
Cancellations made 7 days or more from the start date of a class will receive a full refund (minus a $25 cancellation fee). Cancellations made less than 7 days before the start of a class will not receive any refund but the registration fee can be transferred to a future class within one year of the original class date.