Description
This is a 2 session class happening on TWO consecutive Saturdays from 12-3 PM.
Session 1: Saturday, 3.28.20, 12-3p
Session 2: Saturday, 4.04.20, 12-3p
Ticket sales END: 3.24.20 @ 11:30 PM

Class Description:
This class will provide students with the skills needed to operate our Lincoln Electric Torchmate 4800 CNC plasma cutter, which boasts 80 amps & a 4'x8′ bed. This powerful tool has the capacity to cut 3/4″ thick plate, as well as the precision for detailed cutting in thin sheet metal. This tool takes your drawing files and efficiently turns them into computer-cut metal.
Through hands-on demonstrations & with the aid of videos from torch mate university, we will familiarize you with the Torchmate CNC Plasma Cutter, going from a drawing to a precise plasma-cut part. You will learn how to import your existing CAD or Vector art files as well as how to create files from scratch, directly on the plasma table terminal. Along the way, we will cover appropriate consumable selection for various metals and thicknesses. Sample materials will be provided & a starter set of consumables is included in the price of the class.
We will cover the following informational videos from Torchmate University, we strongly suggest viewing all 90 minutes of content prior to your first class.
This content, comprised of "16 videos to take you from Zero to Hero" & "6 videos teaching new operators the Basics"
can be found by scrolling down, on the following webpage:
https://torchmate.com/university
**Please note that, due to the complex nature of this machine, all members must go through CNC plasma cutter tool training to be able to use this tool. There is no separate testing-out process.
All Materials Provided:
The instructor will provide all metal and plasma cutter consumables for the class.

Minimum Enrollment: 2 / Maximum Enrollment: 4
Please provide us with BOTH a contact number & email to ensure you are properly notified of course changes.
Requirements include:
Appropriate shop attire
Nonflammable clothing, esp cotton or natural fibers
Long sleeves recommended
Closed-toed shoes, boots preferred
Hair tied back, jewelry stowed
Earplugs recommended

HOW TO FIND US! Turn in at the Blue Hive parking lot (233 Stafford St.) drive to the back of the lot and turn right to go behind the building. There will be a large garage door. The entrance to the WorcShop is the door on the right with the blue awning.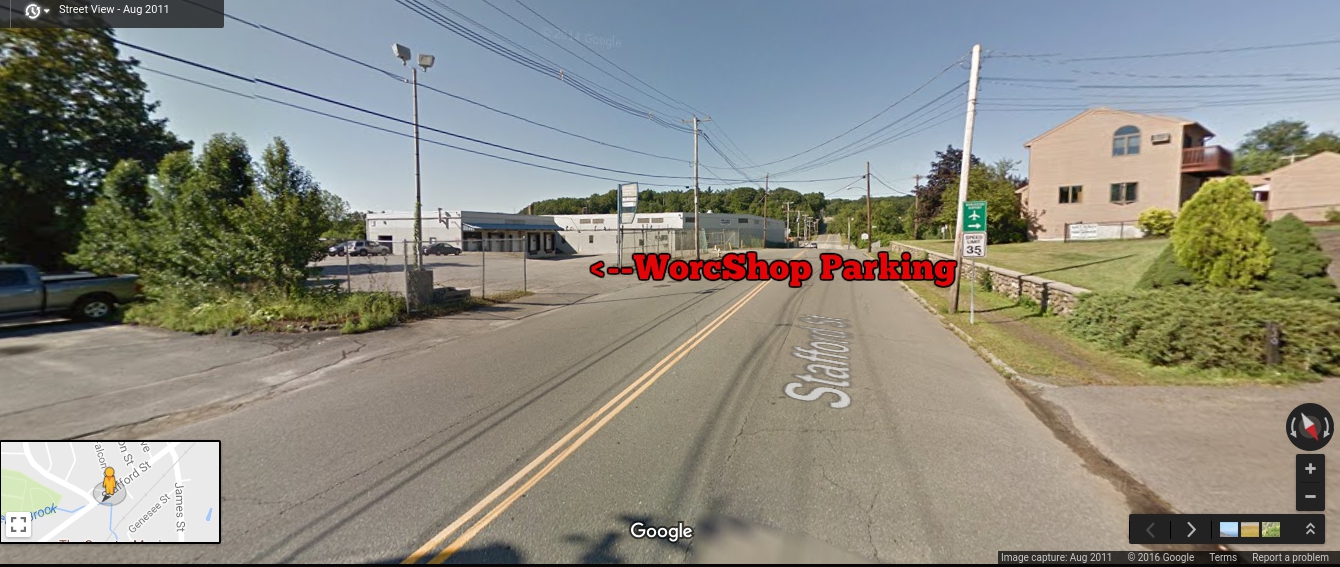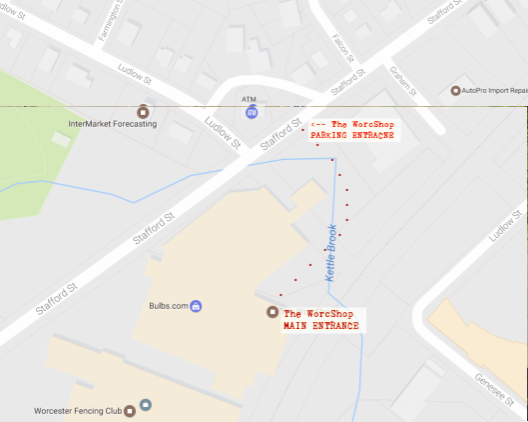 FAQs (theworcshop.com/faqs)
What if my class doesn't make min enrollment?
If the class does not reach minimum enrollment, by the date specified in listing (normally 3-7 days prior to the event) it will be canceled. Students will have the option of transferring their ticket to another class or receiving a refund. (Members can pay an additional 50% of the ticket price to take class privately, Non-Members can purchase a second ticket.)
Please provide us with BOTH a contact number & email to ensure you are properly notified of course changes.
What's the refund policy?
Please provide us with BOTH a contact number & email to ensure you are properly notified of course changes.
If you cannot make it to class and request a refund no later than 14 days prior, you will be refunded your entire ticket price.
If you request a refund, 3 - 13 days prior to class & your seat is filled by another student you will be refunded 90% of your ticket price.
If the seat remains vacant you will only be refunded 50% of your ticket price.
If you request a refund less than 3 days prior to the event The WorcShop reserves the right to retain the ticket price in full.
If you do not attend, for any reason, The WorcShop retains the ticket price in full. You may take the class at a later scheduled date for 50% off the ticket price (this fee goes entirely to our instructors, to compensate them in full for their time.)
Are there ID or minimum age requirements to enter the event?
Classes are open to individuals 18+. Children are welcome to take most intro level WorcShop classes alongside a parent or legal guardian; with a signed waiver. A ticket must be purchased for each person present. No more than 2 children are allowed per adult. If you have any questions about whether a particular class will be suitable for your child please email theworcshop@gmail.com
Do I have to bring my printed ticket to the event?
No, just provide your name upon arrival.