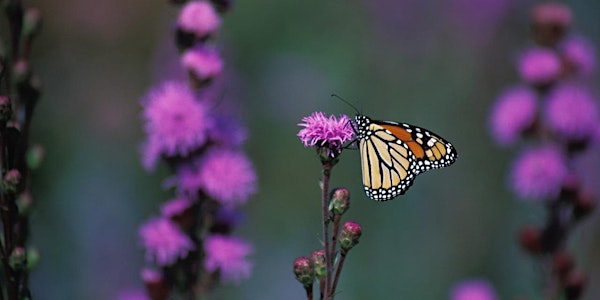 CNC Neighborhood Summit: Protecting the Monarch & Water Resources in NKY
By Covington Neighborhood Collaborative
Date and time
Saturday, October 14, 2017 · 9am - 3:30pm EDT
Location
Gateway Community & Technical College, Two Rivers Building 525 Scott Boulevard Covington, KY 41011
Description
Join us to learn about improving the health of NKY's water resources and insect pollinators. You will hear from experts in the fields of natural water resources and pollinating insects, including the monarch butterfly. You will be able to interact with local organizations and individuals who are working to protect these valuable resources. Attendees will learn simple steps to turn backyards and urban green spaces into pollinator and wildlife habitats.
Agenda:
9:00 - 9:45 Registration & Continental Breakfast
9:45 - 10:00 Welcoming Remarks - Steve Hayden, CNC Chair; John NIland, Facilitator
10:00 - 10:45 "The Monarch Butterfly & Other Pollinators in Norhtern Kentucky" - Bill Theony, Ph.D. University of Kentucky
10:45 - 11:30 "The Monarch Butterfly, Devou Park & Beyond" - Crystal Courtney, Covington Urban Forest Municipal Specialist
11:30 - 11:45 Break
11:45 - 12:30 "The Urban Oasis: Gardening For You & Nature Too" - Dr. Mary Whitson, Professor, Northern Kentucky University
12:30 - 1:30 Lunch Program: "The Status & Importance of Aquatic Resources & Water Quality in the Licking & Ohio River Watersheds" - Dr. Christopher N. Lorentz, Thomas More College
1:30 - 2:15 Interactive Activity with Attendees & Northern Kentucky Environmental Groups
2:15 - 2:30 Break
2:30 - 3:15 "Protecting Kentucky's Water Resources" - Ward Wilson, Executive Director, Kentucky Waterways Alliance
3:15 - 3:30 Closing Remarks - Marc Hult, Northern Kentucky Hydrologist
This event is organized by the Covington Neighborhood Collaborative and made possible by our generous partners the City of Covington and The Center for Great Neighborhoods, and our sponsors the Friends of Covington, the Wallace Woods Neighborhood Association, & Roebling Point Books & Coffee.