Description
Instructor Alverson Layne will walk you through the basics of screen printing and create a four color process print using CMYK (Cyan, Magenta, Yellow & Black).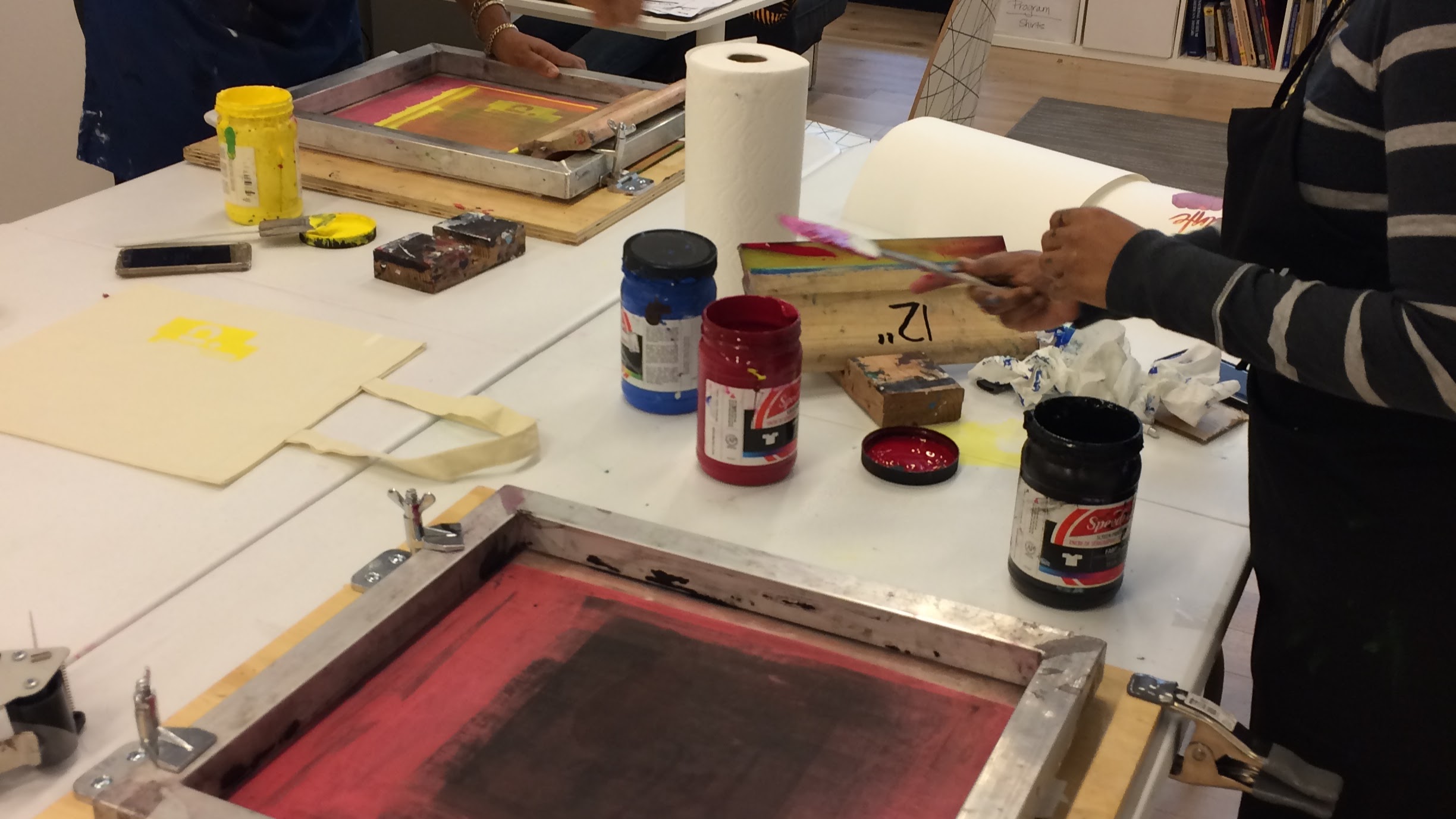 The CMYK, (or four color separation), method enables you to make full-color screen prints from computer-generated artwork. Using photo-editing software, images are separated into the Cyan, Magenta, Yellow and Black color layers, and a 'halftone' filter is applied to ensure that the image is made up of dots. A positive transparency is then created from each image, transferred onto screens using the photo-emulsion technique, and printed in register on top of one-another, to create a finished print.
In this introductory course, you will learn how the color separation works on the computer, then make a screen and print your own artwork. Bring a high-resolution, full-color image of your own digital image to make a small print.
This course is recommended for those who have had some previous experience of screen printing. Complete beginners are encouraged to attend Wednesday's Print Club or one of our other workshops which will focus more on the basic principles of screen printing.
All course prices include basic materials.
————————