The CMHACY conference is the most recognized and longest-standing conference for children's mental health in the state of California.
About this event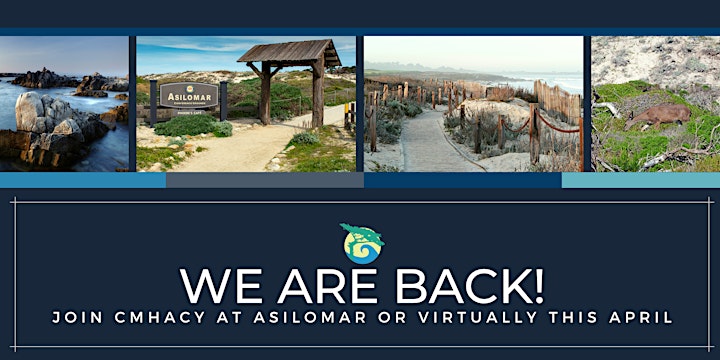 REGISTER BY DECEMBER 31ST TO RECEIVE A SAVINGS OF $100 OFF PER ATTENDEE WITH OUR EXTRA EARLY BIRD RATES. REGISTRATION CLOSES APRIL 21, 2022!
PAY BY CHECK: To pay by check or purchase order, please register through Eventbrite and select the "Pay by check" option at checkout. Please send and make out checks to: "CMHACY P.O. Box 23464 Ventura, CA 93002
I HAVE A PURCHASE ORDER TO PROCESS: To request an invoice for purchase orders, please register through Eventbrite and select "Pay by check" option at checkout. Email Info@CMHACY.org after you have registered for a customized invoice.
DOWNLOAD W9 FORM: Click HERE to download CMHACY's updated W9 form.
BOOK YOUR ROOM AT ASILOMAR: Click HERE to book your room at Asilomar!

WHAT IS THE ANNUAL CMHACY CONFERENCE? The California Mental Health Advocates for Children & Youth conference is the most recognized and longest-standing conference in the state of California focused upon the social, emotional and behavioral health of children, youth and their families. Our annual conference is one of the state's most powerful events for those interested in advocating and promoting the policies, programs, and practices that enhance the well-being of vulnerable children, youth and families.
ABOUT THIS YEAR'S CONFERENCE: CMHACY's past two virtual conferences called out systemic racism head-on at a moment when America was forced to address how institutional racism is pervasive throughout our healthcare and our mental health systems—we were challenged to make and implement REAL change—challenged to check ourselves to see how we make the table bigger, and how we root racism out of the systems in our daily lives.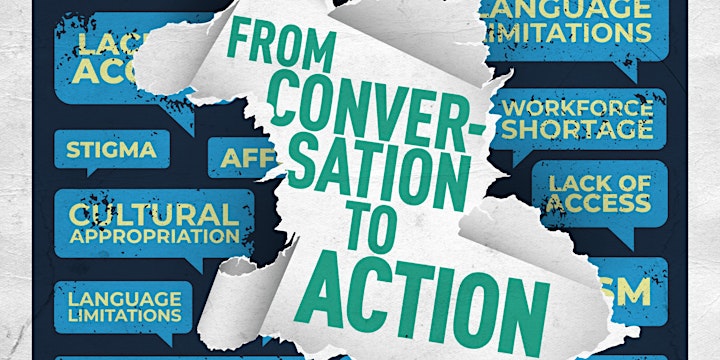 ABOUT THE HYBRID FORMAT: In an effort to create a more accessible and inclusive learning experience, we are excited to announce that this year's annual conference will be a HYBRID conference, hosting both onsite and virtual participants!
The conference will be held at Asilomar Conference Grounds, April 27 – April 29, 2022 for you to attend in person, virtually, or a combination of the two. Both virtual and onsite audiences will have opportunities to interact with each other and our presenters in real-time throughout the conference.
Organizer of CMHACY Conference "2022—NOT Business As Usual: From Conversation to Action"
CMHACY advances the social, emotional, and behavioral wellbeing of children and families and promotes inclusion, racial equity, and social justice for all through convening, education, and advocacy.
California Mental Health Advocacy for Children and Youth (CMHACY) is a diverse association of passionate stakeholders who promote high-quality behavioral health services for children, youth, and families. Comprised of parents, youth, public and private sector providers, educators, County agency leaders, state department officials, policymakers and professional advocates, CMHACY's "signature event" is the annual conference held on the picturesque
Asilomar Conference grounds in Pacific Grove.
Since 1980 this conference has offered a forum for policy development, spawned collaboration and partnerships among counties and providers, incubated state-wide parent and youth organizations, hosted nationally recognized speakers, and showcased cutting-edge programs and clinical advances. The conference's unique, "rustic" culture encourages informal interaction among consumers, providers, policymakers, and advocates.
CMHACY is a tax-exempt, non-profit, educational organization.