Description
Cluck 2018 is cluck's annual fundraising event on October 13, 2018 that features a best-of fried chicken and bourbon contest, outdoor games, silent auction, live music, and an art experience at the Tube Factory in Garfield Park.
Get your pre-sale ticket until 2:00PM the day of the event!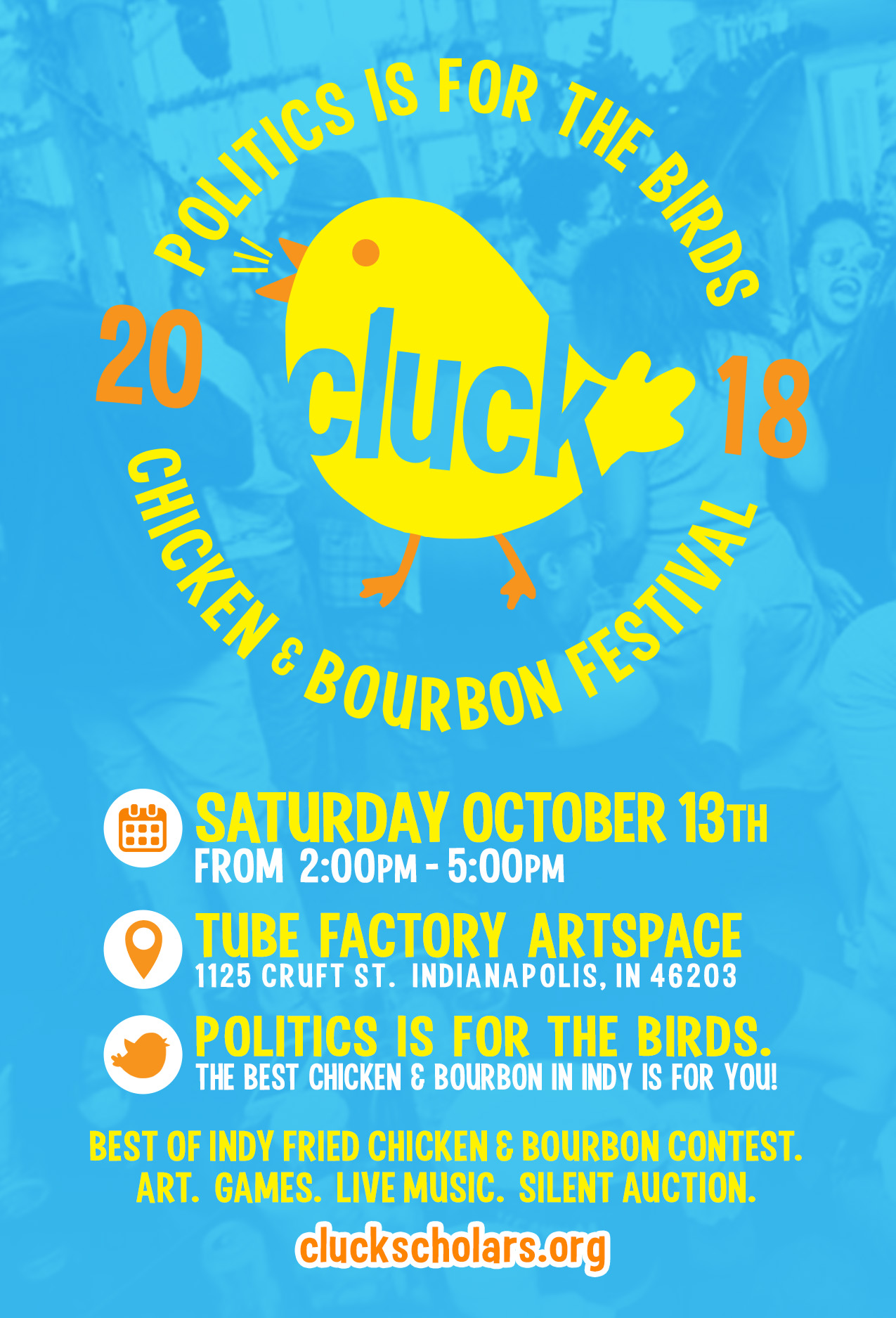 Can't attend the event? Contribute through this page OR send your gift to Cluck, Inc., PO Box 441271, Indianapolis, IN 46244.