Description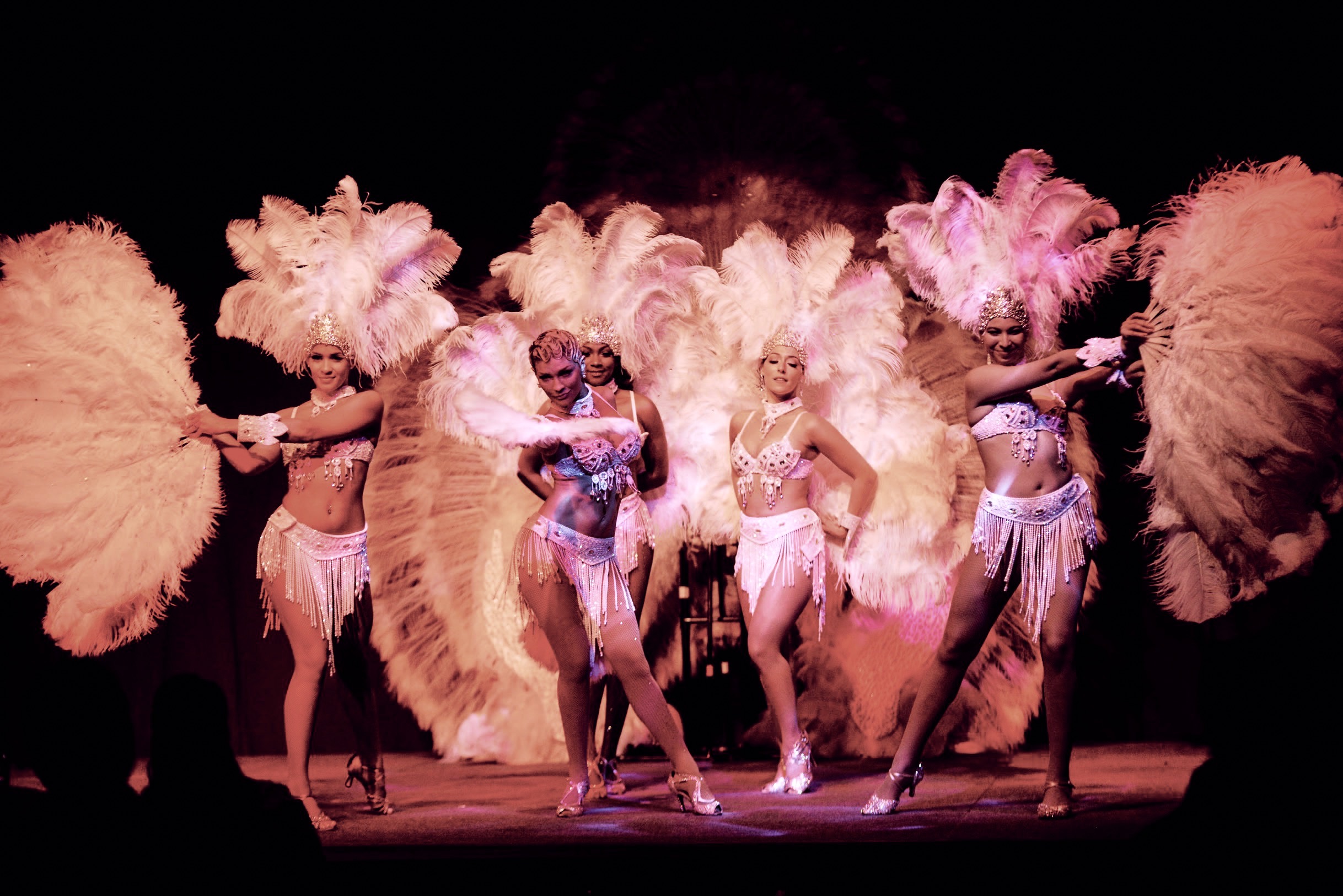 DRAG QUEENS

BURLESQUE QUEENS


SHOWGIRLS


CIRQUE,


LIVE MUSIC, AND MORE in Miami Beach...

Cocktails and Cabaret in Miami Beach is an intimate burlesque style music revue reminiscent of the Golden Era of Hollywood and Miami designed to enhance the cocktail or after dinner hour. With intimate seating specially designed to enhance your experience in the historic Fillmore theater, this 90 minute show plus after-party features a combination of well-known stylized and re-imagined modern standards, jazz, contemporary, pop, R&B, and other global music.

Some of best and most exciting musical, burlesque, drag, cirque, and dance performers from around the world, perform a variety of songs ranging from the Golden Age of Hollywood to the chart topping hits of today, including such hits as "Fever," "Whatever Lola Wants," "All That Jazz" "Believe," "Diamonds", a tribute to Disco and a Carnivale Finale you have to see to believe.
---
The stellar talent in "Cocktails & Cabaret" features 2018 Miss Florida at Large Miss Noel Leon , Burlesque Queen Medianoche, Miss Miami Beach Pride 2019 Queen of the Bus, multilingual Burlesque singer Sunni Stephens, the pint size powehouse Josette Pimenta, and Latin Dance Queen Jennifer Solano.
Truly a piece of South Beach's own Fillmore Theater's storied history, Cocktails & Cabaret offers a classic vintage Hollywood Style burlesque and cabaret experience.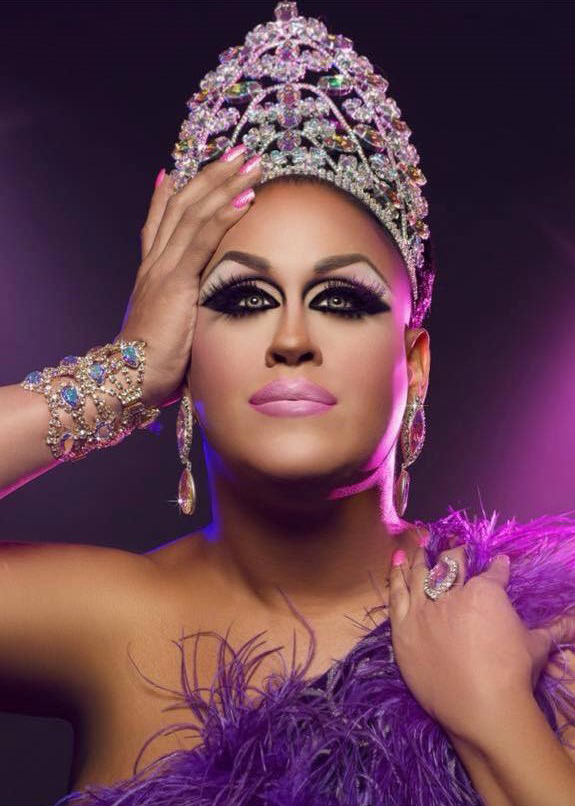 Miss Noel Leon is a professional female impersonator from Miami Beach. She is a cast member at The Palace, South Beach's premiere gay bar on Ocean Drive, and Bills Filling Station in Wilton Manors, FL. Her Sunday brunch show "Brunchic" was voted Best Brunch by New Times Magazine for 3 years in a row, and her one-woman show "One Night Stand" is one of the most popular nights. She also hosts Drag Bingo at South Beach Tiki Hut in Miami Beach. Additionally, she is a titleholder for numerous pageants, including Miss Latina World, Miss South Beach, Miss Illusions Plus, Miss Florida Continental Plus, Miss Divine, Miss Mexico International, and Miss Orlando At-Large.
---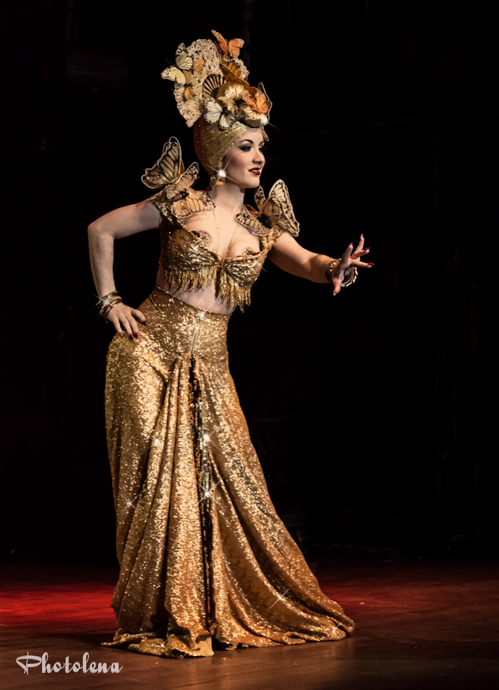 Medianoche, dubbed "Sin in an Hourglass", has charmed audiences throughout the U.S. and around the world – from select venues in Europe and as far as Singapore, Australia, and Russia.
Crowned Miss Exotic World / Queen of Burlesque at the Burlesque Hall of Fame in Las Vegas in June 2017, Medianoche has also been awarded Queen of Burlesque in New Orleans. She has been featured for six years running in 21stCentury Burlesque's list of Top 50 Burlesque performers, and is currently voted #7 in the world.
---
As an executive producer, entertainer, and media darling, Sunni Stephens mesmerizes audiences with her dynamic blend of pop music, reminiscent of stars like Prince and Janet Jackson. She loves taking great music from yesteryear and re-inventing it for today's audience, always giving them something they won't expect but will find irresistible.
Sunni's approach as an entertainer is simple--take the great music of the past and re-invent it. She studies the greats and applies their entertainment styles to today's generation of music and culture. Some of her favorites are Judy Garland, Fred Astaire, Marilyn Monroe, Billie Holiday, Dorothy Dandridge, Cher, and Tina Turner.
---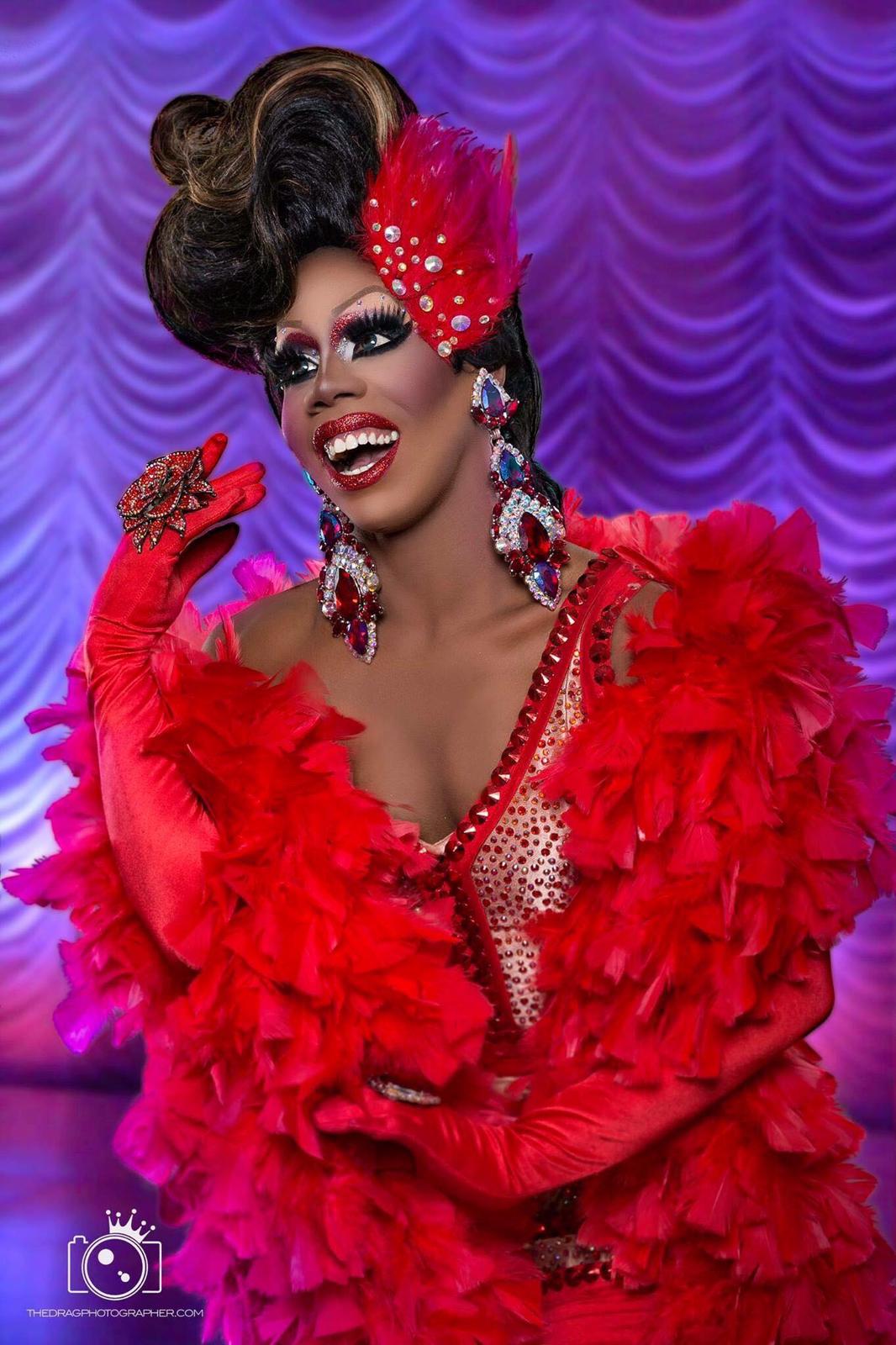 Elishaly D'witshes who was born and raised in Puerto Rico and has been doing drag for eight years, is the current reigning Miss Florida Universo Latina USA 2017 and Miss Miami Beach Pride 2019. She is known for her "death drop" show where she climbs to the top of a double-decker tour bus, hangs off the side and drops directly into the splits.
---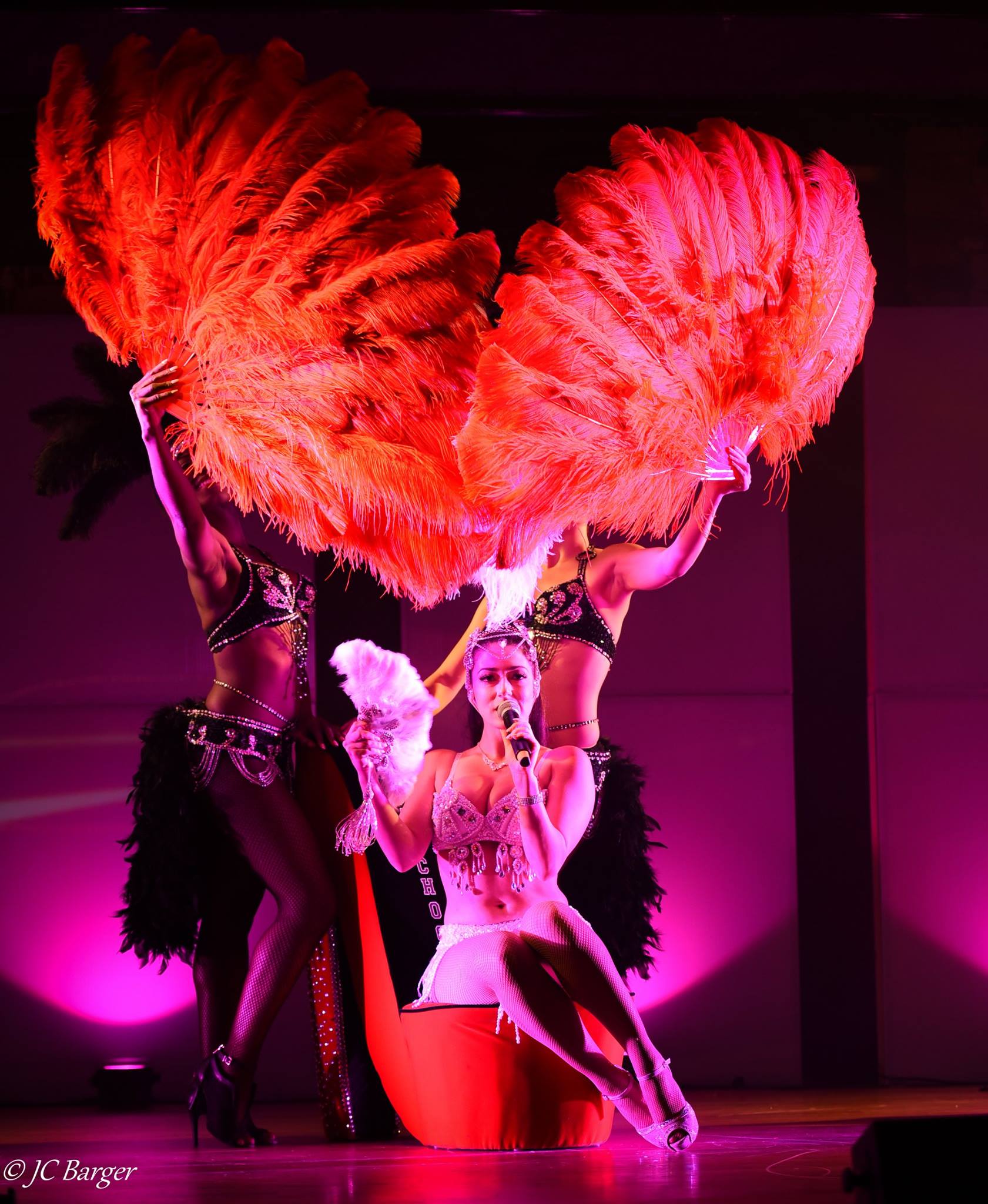 Josette Pimenta best describes herself as a pint-sized girl with big dreams! At the age of nine, she became addicted to performing. She studied several types of dance including: Jazz, tap, ballet, and modern. If there was a stage, Josette wanted to be on it!

Josette has been making strides in Atlanta as a featured showgirl in burlesque troops: "Dames Aflame," and "Davina and the Harlots." In 2013, she was crowned season one champion for the acclaimed singing competition called "Sing For Your life." Since winning the completion, she has performed at "Starlight Cabaret" at Gay Pride. As of late, Josette has been tapping into her " inner rock star," traveling the U.S. performing with the rockin' dance group "The Cherry Bombs."
---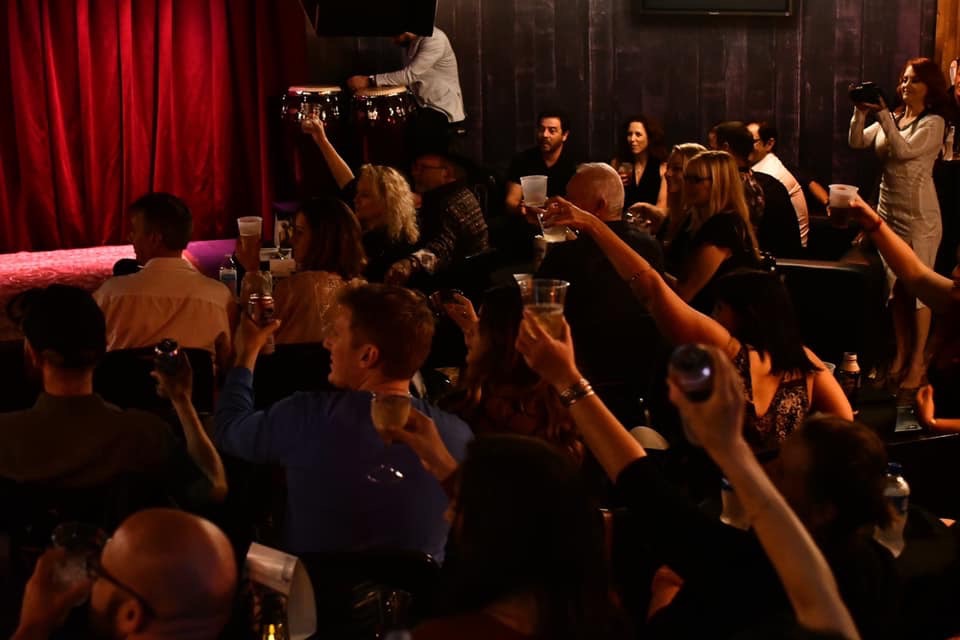 A little song. A little dance. A lot of fun.
Orders of 8 or more can contact our Group Sales department at 305-458-4384 or send us an email at sunni@clubesque.com.
---
For more Information:
Videos Highlights:
The Interviews:
Social Media: