Reserve Club Privata's VIP suite for your next visit to the pacific northwest's premier lifestyle night club!
About this event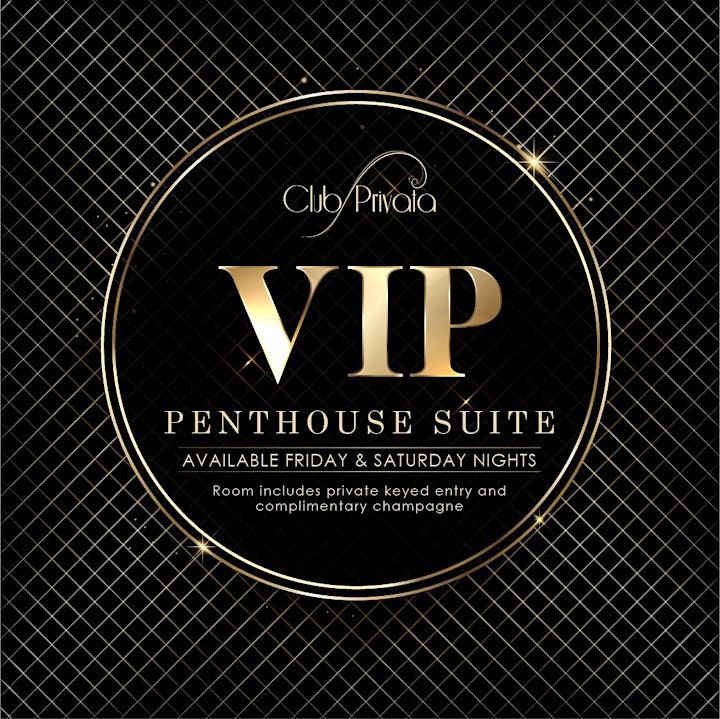 Available Friday and Saturday nights, the VIP suite is a seductive private room that is tucked away on the 3rd floor and available for rent for the from the time the 3rd floor opens until close. Once rented, members can come and go as they please and know that the VIP suite is theirs for the taking when they want to have their own sexy private party.
--
Suite is decorated with custom sheets, private entry and complimentary champagne! Invite your friends and live like a VIP at Club Privata! Third floor opens at 11:30 p.m. on Friday and Saturday nights.
--
*Absolutely no refunds on VIP Suite rentals*