Description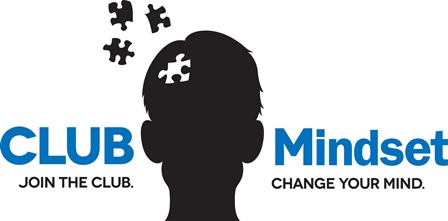 CLUB Mindset is a "health club" for your mind. Change your thinking and you will change your life!

Begin 2018 with our FREE John Maxwell "Unplugged" January Series...
Leadership expert and best-selling author John Maxwell discusses a variety of topics in his "Unplugged" mastermind video series. We are offering these as FREE events for people to learn more about CLUB Mindset, our on-going mastermind group for working professionals and business owners.
Topics include... "The Value of an Inner Circle", "Leadership Without a Title" and "The Power of Personal Growth". Join us on Thursdays, January 4, 11, 18 and 25th from 7:30 to 8:30 am, for our complimentary series. Click the BLUE button above to register your attendance.
The CLUB Mindset Concept
As the head coach of ActionCOACH Heartland, I have built a team of highly successful business, executive and leadership coaches since 2002. My wife Lonna and I developed the idea of CLUB Mindset in 2014 to provide a structured personal growth program for our family, friends, and clients.
Our premise is based on the idea that if what you eat impacts your physical health, then what you put into your mind impacts your mental health. A proper mindset is foundational to your success in life, family, career, and business. Being a CLUB member allows you to hang out with like-minded individuals while learning personal growth principles.
GUESTS... You are welcome to attend any session at no charge to learn more about our program. Click on the BLUE button above, select a date and click on the BLUE button to select 'Guest Pass' to register for an upcoming session.
CLUB Mindset Sessions - 1st & 3rd Thursdays
Membership has its "privileges" which include two sessions each month, CLUB bonus events, workshops, a Facebook private forum and discounts on programs, events and resources. We use an interactive approach to encourage group discussion on the books and topics covered. This approach offers great value because people enjoy active engagement. You will find our current fees when you register at the BLUE button above.
Work Harder on Yourself!
"Do you believe it is important to work harder on yourself than you do your job?" -David Drewelow
I do. Why? Because when YOU get better, everything and everyone around you gets better as well. It starts by first working on your mindset. This is true in every aspect of your life. This is why you should join CLUB Mindset.
To learn about coaching, speaking and training programs CLICK HERE. Thank you.
~S. David Drewelow