Description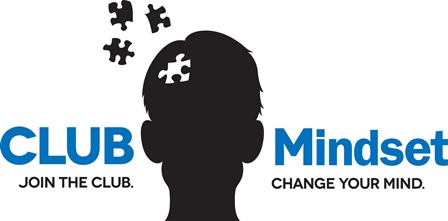 CLUB Mindset is a "health club" for your mind. Change your thinking and you will change your life!
The CLUB Mindset Concept
As the head coach of ActionCOACH Heartland, I have built a team of highly successful business, executive and leadership coaches since 2002. My wife Lonna and I developed the idea of CLUB Mindset in 2014 to provide a structured personal growth program for our family, friends, and clients.
Our premise is based on the idea that if what you eat impacts your physical health, then what you put into your mind impacts your mental health. A proper mindset is foundational to your success in life, family, career, and business. Being a CLUB member allows you to hang out with like-minded individuals while learning personal growth principles.
GUESTS... You are welcome to attend any session at no charge to learn more about our program. Click on the BLUE button above, select a date and 'Guest Pass' to register for an upcoming session.
CLUB Mindset Sessions - 1st & 3rd Thursdays
Membership has its "privileges" which include two sessions each month, CLUB bonus events, workshops, a Facebook private forum and discounts on programs, events and resources. Our interactive approach encourages group discussion on the books and topics covered. People find value in our approach because they enjoy active engagement. You will find our current fees when you register at the BLUE button above.
Work Harder on Yourself!
"Do you believe it is important to work harder on yourself than you do your job?" -David Drewelow
I do. Why? Because when YOU get better, everything and everyone around you gets better as well. It starts by first working on your mindset. This is true in every aspect of your life. This is why you should join CLUB Mindset.
To learn about coaching, speaking and training programs CLICK HERE. Thank you.
~S. David Drewelow
Organizer of CLUB Mindset "The Health CLUB for Your Mind!"
Click here to subscribe to our text messages. Development text link
Our VISION...
"Heartland Abundance Through Business Re-Education!"
ActionCOACH Heartland was founded in 2002 by David and Lonna Drewelow. Their award-winning team of franchise partners and business coaches work with hundreds of clients in private industry, higher learning, and non-profit organizations throughout North America.
The ActionCOACH Heartland group shares the belief that...
"People are the #1 asset in every organization!"
To maximize client value, ActionCOACH Heartland coaches focus on growing people, improving operations and increasing profits using proven business models from these industry leaders:
-ActionCOACH for business and executive coaching
-The John Maxwell Team for leadership & professional development training
-IMAC Raffles Group for franchise recruiting & executive placement services
-24/7 Assessments for human behavior personality assessments
ActionCOACH Heartland client programs include GrowthCLUB 90-Day Planning, ActionCLUB Business Classes, BookCLUB, Mastermind Groups, Training Workshops, Educational Seminars, Personality Assessments, Business Valuations, Leadership Development Programs, and 1-1 Coaching.