Description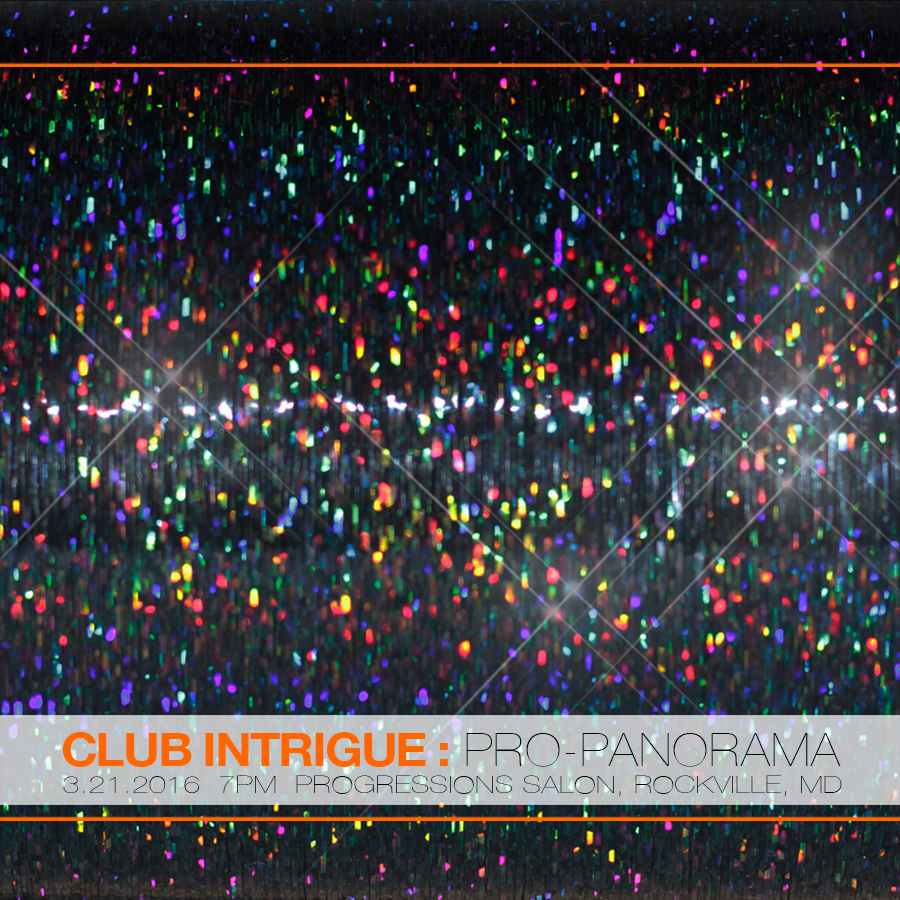 CLUB INTRIGUE : PRO-PANORAMA
MONDAY MARCH 21, 2016 7PM
We are beyond excited for the 2016 National Launch of Club Intrigue in Washington D.C. Join us for our Pro-Panorama event at Progressions Salon, Rockville MD. Club Intrigue is a shared education event, focusing on local communities coming together face-to-face and without barriers to build relationships, collaborate, have fun, and most importantly, see the value of education.
Pro-Panorama is all about celebrating the dynamic women in our industry. Representing the Nation's Capital, Shirley Gordon from Strands Hair Studio, D.C. will be bringing her innovative styling to the stage. Shirley is a top Wella Stylist and is known for her celebrity clientele and work with the show "Rip the Runway" and the BET Awards. KMS California Artistic Team Director and award-winning salon owner, Sonna Brado, connects the artistic and business sides of the profession through her hands-on approach to education. Additionally, Wendy Bond, Lakmé USA Director of Education, will educate us on all things color, as she specializes in corrective color and color formation. Wendy is a NAHA Colorist of the Year and Master Stylist award winner, and her work has been featured in Vogue Magazine.
Join us for this powerful presentation and become part of our community! We can't wait to meet our new friends and plant new roots in the wonderful city of Washington, D.C.!