Club Divine and Black Swan Sounds Present: Two Evenings of Beats With Devotion

Saturday, October 12, 2013 at 6:00 PM

-

Monday, October 14, 2013 at 12:00 AM (CDT)
Event Details
Video Flyer HERE
Club Divine and Black Swan Sounds Present

Two Evenings of Beats With Devotion 

featuring:
DJ Drez
EarthRise SoundSystem
Sheela Bringi
Srikalogy

SATURDAY 10/12: 6PM TO MIDNIGHT

CLUB DIVINE- Dance Party
T E R R A S O N I C
Outernational Soundclash
LA to Addis, Bombay to Brooklyn

SUNDAY 10/13: 2PM TO MIDNIGHT

Yoga and Workshops: 2pm to 7pm

CHI KA GO! 8pm to Midnight

Music Art Poetry Yoga Massage Reiki Tarot
Dance Create Flow Expand Heal Connect Grow
DJ Set: CarlaStarla

About the Weekend...
An outernational soundclash featuring turntables, laptops, live vocalists and percussion. The TerraSonic sound - everything from LA to Addis, Bombay to Brooklyn - has been compared to Thievery Corp, Nickodemus and Cheb i Sabbah, with strong elements of reggae, hip hop and dub. It's a powerful, uplifting evening of positive, conscious music and dynamic movement hosted by Chicago's Club Divine and Chi Ka Go.
Black Swan Sounds recording artists DJ Drez, EarthRise SoundSystem, Sheela Bringi, and Sikalogy play a weekend yoga music event in Chicago for two nights, October 12 & 13, 2013 at Bodhi Spiritual Center. This weekend event features a dance party on October 12th and yoga classes with live DJ's, a dance meditation workshop, live kirtan and poetry performances on October 13th. This festival like atmosphere includes vendors, body workers, live painting, and more. Local performers and yoga teachers include Dj Carla Starla, DJ Taz, DJ Preston Klik, Rich Logan, Lourdes Paredes, Andrew Gurvey and so many more. 


DJ DREZ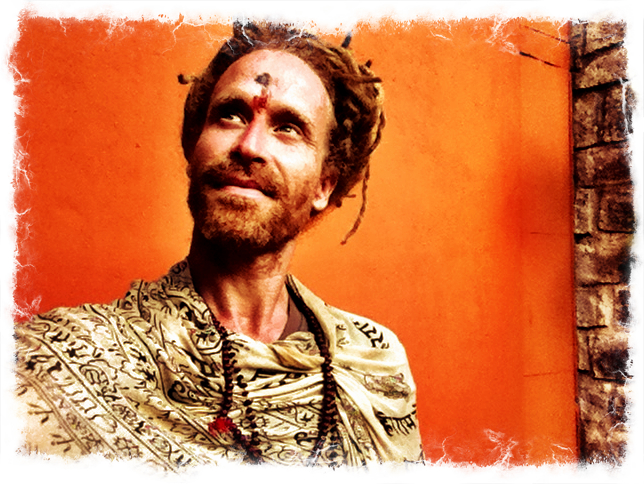 Drez blends yesterday's roots with the innovative urban beats of today. His accomplishments during his gradual evolution from Hip Hop DJ to World Music Taste Maker have made him one of the top DJs and producers in LA's underground music scene.  WEBSITE

EARTHRISE SOUNDSYSTEM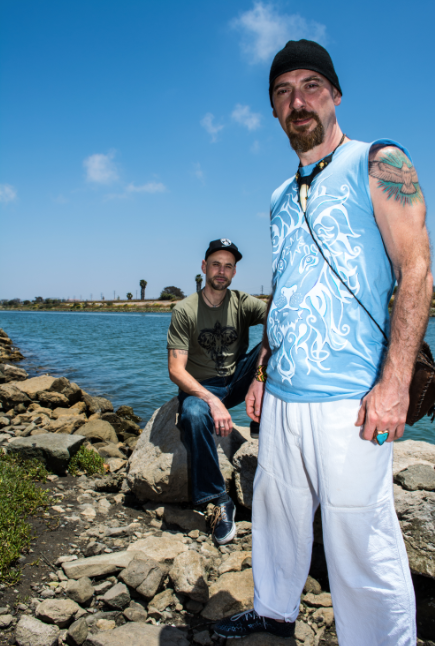 EarthRise SoundSystem is the artistic and live team of DJ/writer/yogi Derek Beres and producer/percussionist Duke Mushroom. The duo's first record, The Yoga Sessions, went to #5 on the iTunes World chart and was featured in the NY Times, Yoga Journal and the Boston Globe. Their follow-up, Remixes Are Songs Too, compiled a number of their remixes, including takes on Femi Kuti, Vieux Farka Toure, Nickodemus and others, and featured "Labyrinths," the theme song from the documentary DMT: The Spirit Molecule.  WEBSITE

SHEELA BRINGI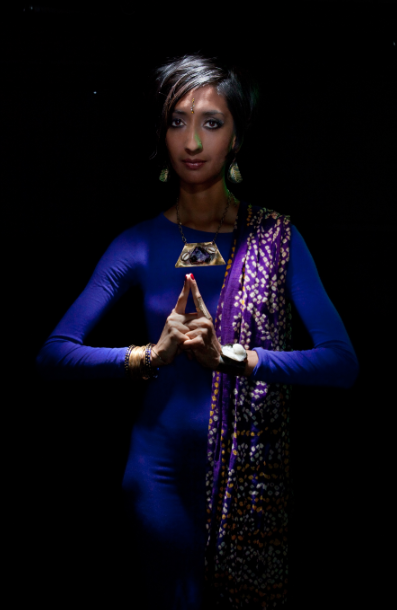 Sheela was born to Indian parents who immersed her in classical Indian music, but in the rugged Rocky Mountain foothills of rural Colorado. Growing up at this cultural crossroads, Sheela was entirely surrounded by American music culture, from pop to jazz, while also studying Indian music. Equally adept on the bansuri (bamboo flute), harp and harmonium, and blessed with a heavenly voice, this classically-trained musician displays a brilliant mastery of styles ranging from traditional Indian kirtan and raga to avant-garde jazz. WEBSITE

SRIKALOGY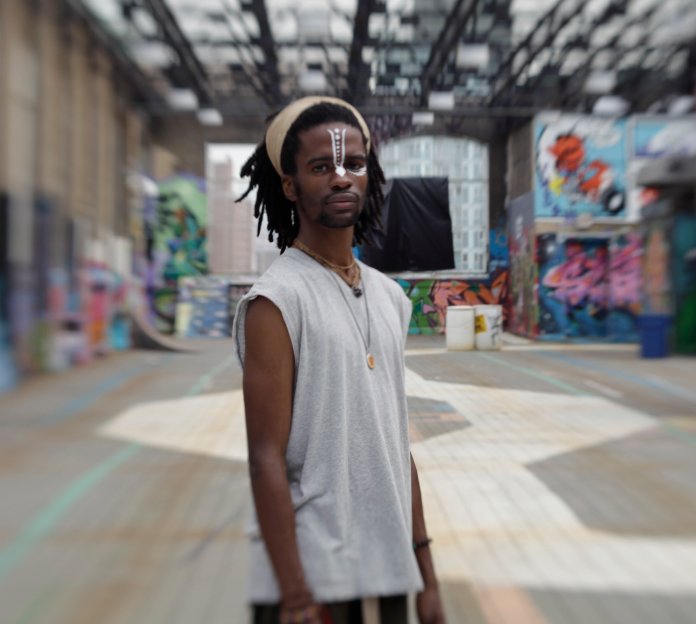 Srikala is an MC, DJ, music producer and percussionist. As a DJ, Srikala uses Ableton Live to perform his original music, improvising with live Indian percussion and ambient vocals. His projects blend the sacred sound of kirtan with hip hop, reggae and dubstep.  WEBSITE


SCHEDULE:

Saturday Oct 12 6pm to Midnight

6pm to 8pm - Vendors and Community Time- Free to Public
8pm to Midnight- Club Divine with DJ Drez, EarthRise SoundSystem, Sheela Bringi, Srikalogy
w/ Live artists and Acro yogi and hoop performances by Sylvi and Acro Monkies
☆*•.¸SPECIAL ONENESS MEDITATION¸.•*☆
☆ Catherine Scherwenka: You don't want to miss this.


Sunday Oct 13 2pm to Midnight

Fellowship Hall 
2:30 - 4:00 Yoga Rich Logan - Slow Flow w/ Srikalogy and Duke Mushroom
http://richloganyoga.com
4:00 -5:30 Yoga Lourdes Parades and Andrew Gurvey- Vinyasa Flow -Devotion in Motion w/ DJ Drez 
http://www.lourdesparedes.net
http://www.balancefire.com
5:30 to 7:00 Kirtan w/ Srikala and Sheela Bringi

Workshop Room
2:30 - 4 Cultural Creative Conversations- Hosted by Adam Shames of the Kreativity Network and Poetry Pals-WEBSITE The Times They Are a-Changing: Personal stories and dialogue about being and becoming agents of cultural transformation
Come join us for inspiration and open discussion about cultural transformation:  How do we work toward positive change both personally and collectively?  How are local Cultural Creatives making an impact on both our inner and outer lives? How can we better unite and empower the agents of change in Chicago?  Speakers include:

  
>Coleman Franklin, entrepreneur and change agent, will talk about awakening as a citizen
>Lola Wright, leader at Bodhi Spiritual Center, will talk about community
>Hawk Durham, speaker, writer and Aikido teacher, will talk about inner alignment
>Susan Sinclair, intuitive healer, will talk about healing yourself and the planet
*"Cultural Creatives" is a research term describing people oriented toward creating positive cultural changes through ecological and social innovations.  Like you

4:00 - 5:30 Shake Your Soul- Kate Wester WEBSITE
5:30- 7:00 Shamanic Journey- Paula Rosenfeld WEBSITE

8:00- Midnight- CHI KA GO! with DJ Drez, EarthRise SoundSystem, Sheela Bringi, Srikalogy 
Open Mic & Performance Showcases 
Mark Henning  - Featured Poet
Anna Todaro  - Featured Artist
Carla Starla - Soulful Live Performance
John Sacelli - AngeLynx Readings
David Ziemba - Doc-U-Mentoring


VENDOR BOOTHS (Saturday):

Organization
Katy Necklaces
From The Heart Center
Escoteric Arts
Thaidover
GreenHeart Transforms
Arize Kombucha
Brain Art Center
White Swan Records
Balance Through Motion
Divine Authentic Beauty
Bodhi
Advanced Spine & Sports Care
Scientific Medicinals, INC.
Simon Jay Art
Moksha Yoga
 Our Partners and Sponsors:
When & Where

Bodhi Spiritual Center
2748 North Magnolia Avenue
Chicago, IL 60614


Saturday, October 12, 2013 at 6:00 PM

-

Monday, October 14, 2013 at 12:00 AM (CDT)
Add to my calendar