CLTC 2020 Research Exchange Day 1
The Research Exchange will showcase CLTC's grantees through a series of research talks covering a spectrum of cybersecurity-related topics.
About this event
Please join us for our 4th annual Research Exchange!
CLTC's 2020 Research Exchange will be a series of online events in October, November, and December. Registration for the first event of the series is now open below.
When: Thursday, October 1, 10:00 AM - 12:00 PM PT (hosted virtually)
What: "Cybersecurity and Privacy: Governance and Regulatory Regimes"
From COVID-19 contact-tracing apps to the growing use of facial recognition software by tech companies and police, digital technologies pose acute risks to security and privacy on multiple fronts. How are governments and regulatory institutions working with commercial tech companies to design and implement cybersecurity and data governance policies? What gaps remain in our understanding of the complex nature of these technology and data processing systems that could lead to incomplete, unclear, or undesirable specifications in the laws regulating these systems? The Research Exchange features the work of a diverse group of CLTC-affiliated researchers who are pushing the boundaries of technology, social science, and the humanities to positively influence how individuals, organizations, and governments think about and deal with cybersecurity issues. More information on the event will be shared with event registrants in the coming weeks.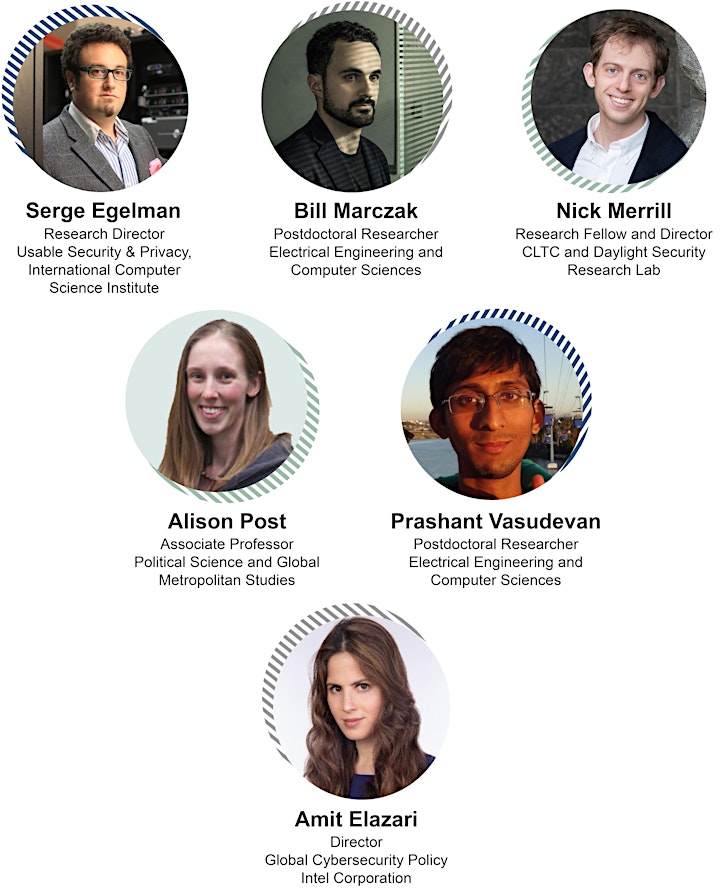 "Cybersecurity and Privacy: Governance and Regulatory Regimes" Presentations:
Serge Egelman, Mobile App Privacy Analysis with AppCensus
Bill Marczak, Measuring and Defending Against New Trends in Nation-State Surveillance of Dissidents
Nick Merrill, Internet Fragmentation: Beyond "free" and "open" 
Alison Post, The Cybersecurity of "Smart" Infrastructure Systems
Prashant Vasudevan, A Cryptographic Study of Data Protection Laws
Amit Elazari, Public-private partnership on security and policy amid Covid-19
And save the date for the next event of the series, "Protecting and Securing a More Inclusive Society Online," scheduled for November 12.
Contact cltcevents@berkeley.edu with questions. Thank you for all of your ongoing support of the Center. We hope to see you (virtually) at this year's Research Exchange!