Description
Charlotte Interdenominational Gospel Music Workshop
(Featuring Isaiah Templeton)
CN Jenkins Memorial Presbyterian Church
1421 Statesville Ave, Charlotte NC
June 8th-June 9th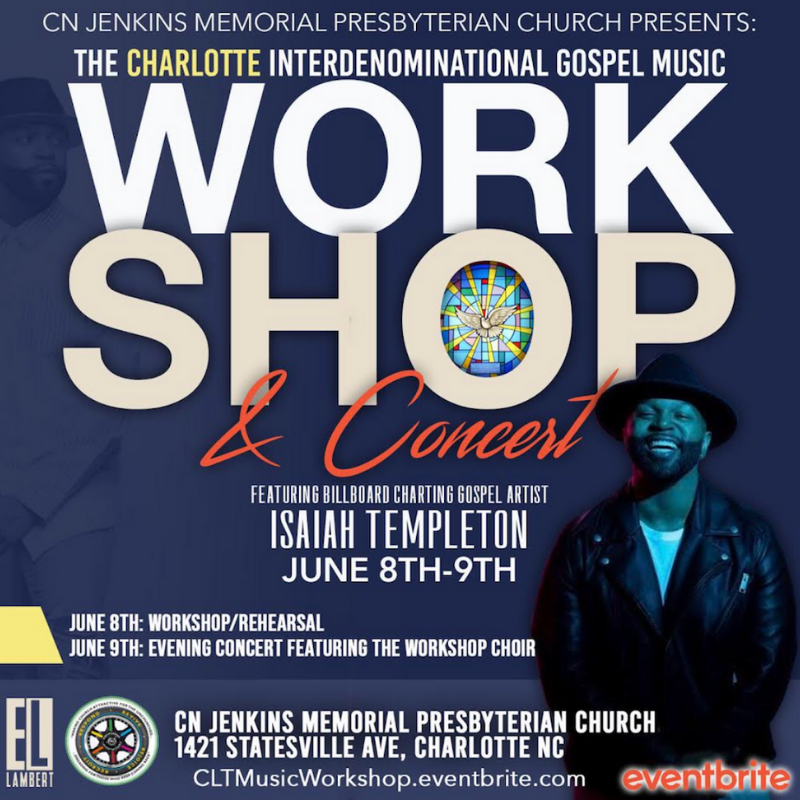 ---
Music is a powerful tool used to unite groups of people all over the world! CN Jenkins Memorial Presbyterian Church has decided to unify the city of Charlotte through an interactive worship experience with the one and only Isaiah Templeton!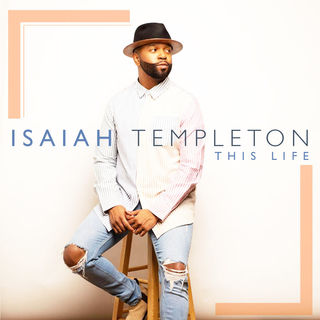 This is an invitation to Music Ministries (of ALL sizes) to a weekend of teaching sessions presented by Mr. Templeton and his team, as well as a Concert featuring the Workshop Choir!
Below is a schedule of activities for the weekend!
Saturday:
7am - 9am Registration (Light Refreshments)
9am - 12pm
Workshops
, Sessions, & Rehearsals
12pm - 1pm Lunch (on Campus)
1pm - 5pm Rehearsals
Sunday:
3pm Call Time (for Choir)
4pm - 5:30pm Dress Rehearsal/Run-Through
6pm Doors Open
7pm - 9pm Concert
**Your ticket includes supplies, handouts, and lunch **