Description

Please kindly join California Life Sciences Institute, CSweetener, Saama, and Egon Zehnder on October 10th from 5:30-7:30 pm in San Francisco for a robust discussion on how to advance your career through mentorship.
In the life sciences (as in other industries), the leadership ranks are still predominantly male. The poor representation of women at the senior executive ranks illustrates a waste of potential talent: the 'leaky pipeline'. It needs to change.
This event is a great opportunity for anyone looking to learn outside of the demands of your day job and thoughtfully consider your career plan amongst this exceptional group. Make sure you don't miss out on insightful discussions and meaningful connections that will allow your career to flourish.
From Catalyst:
"Starting from behind, women have further to catch up – but having a current mentoring relationship helps."

"Over time, high potential women in the pipeline who have active mentors achieve 27% higher salary growth than women without current mentors."

"Women with a mentor increased their odds by 56% over women without a mentor."
MODERATOR
Geoff Clapp – Healthcare Entrepreneur and CSweetener mentor
PANELISTS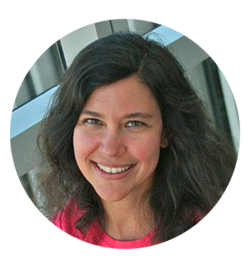 Claudia Mitchell – CEO Universal Cells and CSweetener mentee
Claudia Mitchell is the Co-founder and COO of Universal Cells Inc. Claudia was the CEO of Universal Cells until February 2018, when the company was acquired by Astellas Pharma Inc. Claudia has previously co-founded Halo-Bio RNAi Therapeutics, a Seattle-based biotech start-up company developing new RNAi molecules, and served as its Chief Scientific Officer from 2008 to 2011. Besides being a biotech entrepreneur, Claudia has also held positions in the non-profit sector and in Academia. She worked as the Program Director at the LGMD2I Research Fund, a family non-profit foundation, and has held a tenured Academic research position at the French National Institute of Medical Research (INSERM). She received her PhD in Molecular Biology from the University of Paris and an MBA in International Management from the Ecole des Ponts Business School, Paris, France.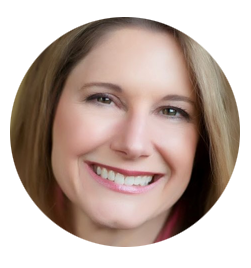 Lisa Serwin - Co-founder CSweetener.org
Lisa Serwin has a 25+ year career leading both start-ups and established organizations in the healthcare, consumer product and retail sectors. She is a Co-Founder of C-Sweetener, and was CFO at VentureBeat, a technology news website, where she successfully closed their Series C funding round. Prior to that she was the CEO and board member at AppMedicine, a mobile healthcare startup where she built the company from scratch and closed the series A financing round. She was also the COO and CFO at online gaming company Xfire, where she closed two series A financings and acquired Xfire from Viacom. She has an MBA from Loyola Marymount University and BA from UCLA. She was named one of Business Insider's Top 20 Women in Finance to have on your board and was also recognized as an expert in healthcare technology and personal finance and featured in/on Wired.com, Forbes.com, SheKnows, Huffington Post, CBS Radio, NPR, Popular Science and others. She has an MBA from Loyola Marymount University and BA from UCLA.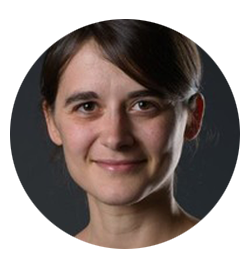 Marta Gaia Zanchi – Founder Nina Capita, Director Bio Design for Digital Health at Stanford and CSweetener mentee
Marta Gaia Zanchi supports multidisciplinary teams at the intersection of high technology and health. She is equity partner at Data Collective, adjunct professor and director of Biodesign for digital health at Stanford University, and an advisor for early-stage health technology companies. She is in the process of launching her new initiative, Nina C. As faculty member at Stanford School of Medicine and director with the Stanford Byers Center for Biodesign, Dr. Zanchi leads the Center's expanding activities in digital health. She founded and directs the educational program "Biodesign for Mobile Health," co-leads the extension funding program "Biodesign NEXT," is a member of the undergraduate committee, serves as a coach to fellows and faculty teams, and participates in the Center's strategic planning activities. Dr. Zanchi holds degrees in biomedical engineering and electrical engineering from Politecnico Di Milano (B.S., M.S., Italy) and Stanford University (Ph.D.), and a certificate in entrepreneurship from the Stanford Graduate School of Business. She was recognized as a 2016 Honoree for Silicon Valley's Women of Influence and a 2016 Honoree for Silicon Valley's 40 Under 40. In 2017, she received the Stanford Student Activities and Leadership's Campus Impact Award for "Advisor of the Year" in recognition to her service contributions to the Stanford community. She is an advocate for responsible and collaborative health technology innovation grounded on the understanding of true needs.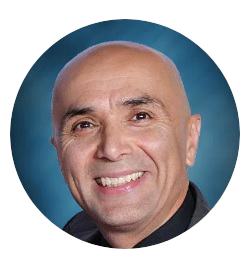 Faz Bashi – Lead Venture Investor at FEMTECH fund and Life Science Angels and CSweetener mentor
Faz K. Bashi, MD, has a research background in Immunology and Virology from UCSF. He is an active member of Life Science Angel's (LSA) in Silicon Valley. He has served as the Chair of LSA's Digital Health & Sciences Screening Committee, Chair of LSA's Device Screening Committee, LSA Board of Directors, and is a member of the Biotech/Pharma Screening Committee. He is a member of Berkeley Angel Network. He is Lead Venture Investor with Portfolia's FemTech Fund focused on women's health and wellness. He serves as a Board Member of the Angel Capital Association (ACA) where he is Chair of the Collaboration Committee, and Chair of the ACA's Life Sciences Syndication group. He is active with UCSF's Entrepreneurship Startup 101 and Lean Launchpad, UCSFs CTSI external advisory board, Johns Hopkins External Advisory Board CBID program, and Springboard Enterprises Life Sciences Council focused on women entrepreneurs. He volunteers his time with Peninsula Bridge program to help the underserved kids of East Palo Alto get inspired about their futures via education. He is committed to helping find treatments for Tinnitus, Autism, Lupus, and Vascular diseases. He completed several triathlons with Team-In-Training to raise funds for the Leukemia and Lymphoma Society


PARTNERED WITH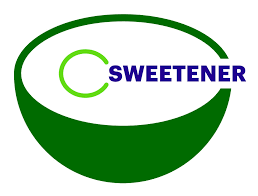 CSWEETENER
A non-profit dedicated to connecting female leaders on the path to - and already in - the healthcare C-Suite with male and female industry leaders and innovators who have the knowledge plus experience to propel them forward.
THANK YOU TO OUR SPONSOR